 With the first round of Democratic debates in the rearview mirror, a prominent oddsmaker likes how U.S. Sen. Kamala Harris, D-Calif., did in South Florida.
On Friday, SportsBetting.ag updated its odds for the Democratic presidential primary and next year's general elections.
"There were some notable changes to the odds following the first Democratic debate. Bookies often adjust odds based on public perception, which is factored into these changes, but they also move odds due to betting action," noted SportsBetting.ag
Harris is now the favorite for the Democratic nomination with her odds rising sharply, moving from 8/1 to 5/2. Her rise came at former Vice President Joe Biden's expense as his odds dropped from 7/4 to 4/1. Despite garnering praise from her showing in the first round of the debates, U.S. Sen. Elizabeth Warren's, D-Mass., odds fell slightly from 4/1 to 5/1. U.S. Sen. Bernie Sanders, I-Vt., and South Bend Mayor Pete Buttigieg remain at 8/1.
Still, some of the dark horses saw their odds change. After his solid showing, U.S. Sen. Cory Booker, D-NJ, saw his odds improve from 33/1 to 25/1. Former U.S. HUD Sec. Julian Castro also helped himself with his strong debate performance, rising from 50/1 to 25/1. Meanwhile, former U.S. Rep. Beto O'Rourke, D-Tex., dropped from 25/1 to 40/1 and businessman Andrew Yang slipped from 10/1 to 12/1.
Looking ahead to the general election, President Donald Trump's odds of winning a second term went from even to 10/11, making him the favorite. Harris saw her odds move from 18/1 to 5/1 while Biden slipped from 4/1 to 7/1. Warren moved down from 5/1 to 8/1 while Buttigieg moved up from 12/1 to 9/1. Booker also saw his chances increase from 80/1 to 66/1 while Castro jumped from 100/1 to 50/1 as fellow Texas Democrat O'Rourke moved from 40/1 to 80/1.
Reach Kevin Derby at kevin.derby@floridadaily.com.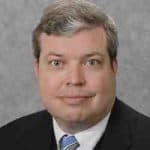 Latest posts by Kevin Derby
(see all)