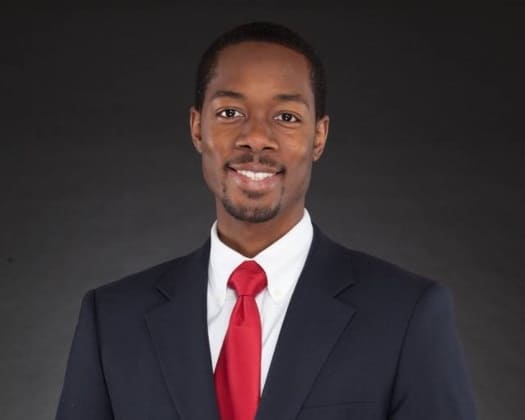 Fresh off another defeat when he ran for Congress, public policy leader Allen Ellison is now seeking the Democratic nomination to challenge U.S. Sen. Marco Rubio, R-Fla., in 2022.
Ellison, who had been with the Community Economic Council and the Center for Economic and Policy Development, launched his bid at the end of last month.
"I know that this has been a tough year for all of us. We have faced a global health crisis which has claimed the lives of our loved ones, resulted in skyrocketing unemployment, social unrest and a failing economy that has rendered thousands homeless," Ellison said as he began his campaign. "Florida, like the rest of the nation, has seen its fair share of unemployment, rising COVID-19 cases, deaths, and social division. We have watched career politicians stand by and do absolutely nothing for our people. We have watched them fill this nation with hate through their divisive rhetoric, and we have watched them line their pockets at the expense of the American people, while our fellow citizens struggle to make ends meet. I say enough is enough.
"We are in desperate need for visionary leaders with fresh ideas who care about the issues that matter to all of us," Ellison continued. "It is an astounding and horrible fact that between 18 to 22 military veterans commit suicide every day. The causes for this tragedy are typically depression fueled by PTSD, survivor's guilt, or low self-esteem due to unpreparedness for civilian life. We must support our veterans and end this crisis.
"Of the 61 million Americans living in the United States with a disability, there are 2.6 million living right here in Florida. Some leaders are trying to reduce your monthly benefits, while many Americans that have been deemed disabled by a physician are being denied year after year. This is not right, and we need positive change on this issue," Ellison added. "My vision for our future is centered around improving the quality of life for all citizens. This means protecting social security, healthcare, the rights of women, veterans care, increasing disability benefits, making improvements to infrastructure and our educational system. It means creating good-paying jobs, sustainable agricultural development and green solutions for a stronger, cleaner and safer environment for everyone to enjoy. It means bringing families back together and healing the social divide while conquering this pandemic.
"What we need is a new, comprehensive American Recovery Plan that does not hurt everyday people. In this race to become Florida's newest voice in Washington, I would like my constituents to know that I am the strongest candidate on protecting the environment, the only candidate that has a platform to improve the quality of life for all American citizens, and the only candidate that cares about increasing benefits for seniors and people living with disabilities. America has the oldest written constitution on Earth. It is a brilliant and beautifully written document that defines our democratic process and way of life," Ellison said.
"The framers of our Constitution sought to create a more perfect union. They knew that we would be strongest in that endeavor, working together with democracy at the foundation of our nation," Ellison said in conclusion. "For the love of our nation, and the desire to see a more united Florida, I am humbled and honored to announce that I am running for the United States Senate to represent your interests in our Congress. I will fight to uphold our democracy while working to make life better for everyone. If you want a leader who will fight to improve your quality of life, I am asking for your support. Please join us as we stand united for Florida."
Ellison ran for Congress for the first time in 2018 as a last-minute replacement for April Freeman who died in September of that year after she won the Democratic primary. With a month to go until the general election, the Florida Democratic Party tapped Ellison to run for the open seat. Republican Greg Steube took 62 percent of the vote in the solidly Republican district while Ellison pulled 38 percent. Steube did even better in the rematch in 2020, besting Ellison 65 percent to 34 percent.
With Rubio off and running for a third term, he is starting to draw some opponents who frequently run for office without success including retired educator Piotr Blass running against him on the Republican side and realtor Bernard Korn and Josue Larose running on the Democratic side. Carlos Barberena and Grace Granada are running with no party affiliation. Some possible candidates include U.S. Rep. Val Demings, D-Fla., U.S. Rep. Stephanie Murphy, D-Fla., and former U.S. Rep. David Jolly, R-Fla., who could run with no party affiliation.
Reach Kevin Derby at kevin.derby@floridadaily.com.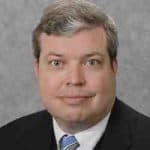 Latest posts by Kevin Derby
(see all)