Lost in the shadows of an important U.S. Senate race and a close gubernatorial contest, the two candidates hoping to replace term limited Florida Attorney General Pam Bondi are making their cases to voters across the Sunshine State.
Polls show a close race between former Judge Ashley Moody, who won the Republican nomination in last month's primary, and state Rep. Sean Shaw, D-Tampa.
On Thursday, Florida Politics reported that it commissioned a survey of likely voters from St. Pete Polls looking at the state attorney general race. The poll shows the contest within the margin of error with Moody taking 46 percent and Shaw right on her heels at 44 percent.
The attorney general candidates tried to claim some of the spotlight this week. Shaw turned to U.S. Sen. Bill Nelson, D-Fla., to help introduce him to Democrats.
"The general election has officially begun. And this year, Floridians have the opportunity to choose as their next attorney general, my friend, Sean Shaw. Sean is a proven fighter for the middle class. As a state representative, Sean fought for local public schools and fought to make healthcare more affordable. As Florida's Insurance Consumer Advocate, he fought for homeowners and those affected by the BP oil spill," noted Nelson on Thursday.
"As your next attorney general, I know that Sean will stand with me to get assault weapons off our streets, and I know that Sean will fight to protect those with pre-existing conditions from being kicked off their healthcare plans," Nelson added.
The Republican Attorneys General Association (RAGA) trumpeted the St. Pete Poll, insisting their candidate was ahead.
Like Shaw, Moody has relied on prominent officials to showcase her bid, relying to some extent on an endorsement from Bondi to win the primary. Moody was showcased by Gov. Rick Scott, who is challenging Nelson in November, at an event earlier this month kicking off the GOP's efforts in the general election.
Kevin Derby can be reached at Kevin.Derby@floridadaily.com.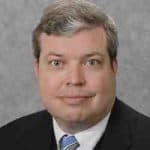 Latest posts by Kevin Derby
(see all)