Praising his record on Florida's economy, the Associated Industries of Florida (AIF), one of the leading business groups in the Sunshine State, backed Gov. Rick Scott's challenge of U.S. Sen. Bill Nelson, D-Fla.
AIF endorsed Scott on Thursday, taking sides in what is expected to be one of the most important U.S. Senate races in the nation.
Scott said he would continue to fight for a better business climate if he is elected to the Senate.
"Over the past seven and a half years, we've worked hard to improve the business climate in Florida by cutting taxes and reducing burdensome regulations and making it easier for job creators to create new opportunities for our families," Scott said on Thursday. "With the support of partners like AIF, Florida has set an example to the rest of the country on how government should create an environment for businesses small and large to thrive. As a U.S. senator, I will continue to fight for businesses all across our country, and I appreciate the endorsement of AIF as we continue to work toward making Florida the best state in the nation for business and job growth."
Former U.S. Rep. Tom Feeney, R-Fla., explained why his group was backing Scott.
"AIF Board of Directors is proud to endorse Republican candidate Governor Rick Scott for U.S. Senate," Feeney said. "Governor Scott has worked tirelessly from the very first day he took office to make Florida the number one destination to do business for Florida families and job creators. He has fostered a business-friendly environment that benefits taxpayers and families by creating more than 1.5 million jobs and cutting more than $10 billion in taxes, including eliminating the manufacturing sales tax. We do not believe his work in Florida is done. It's time for Florida to have a leader in Washington who will actually focus on securing results to help our families and job creators. We want to send Governor Scott to Washington to continue to build on his successes here in the Sunshine State. AIF Board of Directors stands with Governor Scott for U.S. Senate."
Kevin Derby can be reached at Kevin.Derby@floridadaily.com.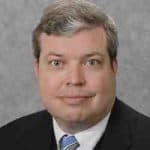 Latest posts by Kevin Derby
(see all)