Last week, U.S. Rep. Al Lawson, D-Fla., announced more than $8 million in federal funds for restaurants in North Florida.
Lawson announced 44 restaurants will get $8,301,133.22 from the Restaurant Revitalization Fund.
"Restaurants are essential to the vitality of our communities yet were among the businesses most impacted by the pandemic," Lawson said. "When we passed the American Rescue Plan to help businesses and families through this crisis, we also included billions of dollars in aid specifically for restaurants. This money is keeping workers paid and ensuring more restaurants can weather this crisis and be ready to reopen once it is safe to do so. It is especially important now as the Delta variant forces more restaurants to again limit their operations."
The Restaurant Revitalization Fund grants businesses funding according to their pandemic-related losses up to $10 million per business.
The businesses in Lawson's district benefiting from the Restaurant Revitalization Fund are:
Little Joe's Cafe By Akels (Duval County) – $ 93,544
Phyllis Hall (Duval County) – $48,377
P & J Projects LLC (Madison County) – $3,287,641
The Fresh Fruit Bar (Duval County) – $ 18,150
RGMS Inc. (Baker County) – $82,549
Crossroads Contract Food Services Inc. (Hamilton County) – $70,484.59
Wok N Roll Restaurant Inc. (Duval County) – $12,684
Work & Schell Inc. (Baker County) – $48,748
Bhalani & Sons – 3 Inc (Duval County) – $ 187,403
Brown Shuga and Spice Custom Cakes and More (Duval County)- $2,418.13
Xtreme Subs LLC (Duval County)- $11,021.97
GreedySpoon Foods (Duval County)- $45,657
Whispers Oyster Bar & Seafood Lounge (Duval County)-$291,868.2
Natasha Williams (Duval County)- $2,954
La Piazza Bella LLC (Madison County) – $330,953.4
Chans Chinese 168 Restaurant Inc (Duval County)- $95,262.89
Alesha LLC (Duval County) – $109,828.7
Salter Restaurant Group (Duval County)- $386,790
Vale Food Company Jacksonville LLC (Duval County)- $394,543
Phyllis Hall (Duval County)- $48,377
Great Wall Chinese Restaurant (Duval County)- $24,103
Thai Blossom Bistro Group LLC (Duval County) – $4,471
King Wok Jax Inc (Duval County)- $45,739
Kanta INC (Duval County)- $115,171
China Buffet of Macclenny Inc (Baker County)- $178,196
Bhalani & Sons- 4 Inc (Duval County)- $77,491.24
Edwin Barcus (Leon County)-$161,580
Off the Menu Catering LLC (Duval County)-$94,866.83
Shiva Vision LLC (Duval County) -$32,4414
Junkanoo Shack LLC (Duval County) – $40,853.95
El Jalisco Havana Inc (Gadsden County) -$88,762.16
Chaunies Coffee & Such (Duval County) -$49,892.50
Main & Six Brewing Company (Duval County) -$26,395
Silver Cow Jax LLC (Duval County) -$8,173.81
Dan's Deli Florida LLC (Gadsden County) -$30,514
Designed Events LLC (Duval County) -$276,124
Cathy Fender (Hamilton County) -$10,792.5
Back to the Grind (Duval County) -$44,852.57
926 Partners Inc (Leon County) – $156,364.5
Hyperion Managing, LLC (Duval County) – $28,298.88
Nightlife Innovations Inc. (Duval County) -$27,5509.1
Bay Street Bar and Grill LLC (Duval County) -$19,2642.3
Apollo Hospitality LLC (Duval County) -$31,7315
DeSanto Capital Group LLC (Duval County) -$15.935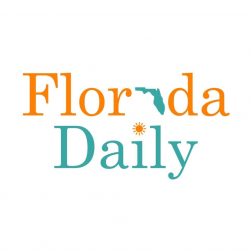 Latest posts by Florida Daily
(see all)