Last week, U.S. Rep. Al Lawson, D-Fla., showcased his support of a proposal to "make historic investments in Historically Black Colleges and Universities (HBCUs)."
Back in May, U.S. Rep. Alma Adams, D-NC, introduced the "Institutional Grants for New Infrastructure, Technology, and Education at HBCUs Act (IGNITE HBCU Excellence Act)" which has the support of U.S. Reps. Val Demings, D-Fla., French Hill, R-Ark. and Frederica Wilson, D-Fla. More than 60 other members of the House are backing the bill which is being championed in the U.S. Senate by U.S. Sens. Chris Coons, D-Del., and Tim Scott, R-SC.
"The IGNITE HBCU Excellence Act invests in infrastructure at Historically Black Colleges and Universities," Lawson's office noted. "The legislation recognizes the contributions of these institutions by affording them the support and investment needed to deepen their transformational work. Specifically, it would authorize funds to: renovate, repair, modernize, or construct new campus facilities, including instructional, research, and residential spaces; provide access to campus-wide, reliable high-speed broadband to support digital learning and long-term technological capacity; develop campus facilities to support community-based partnerships that provide students and community members with academic, health, and social services; procure equipment and technology needed to facilitate high-quality research and instruction; preserve buildings with historic significance; and ensure the resilience, safety and sustainability of campus facilities."
"Our nation's HBCUs deserve a level of investment and engagement reflective of their multi-billion impact on our nation's economy, and their collective impact on the minds of millions of our nation's future leaders," said Lawson who is a member of the HBCU Caucus which Adams founded. "Too often, HBCUs are forced to navigate the effects of underfunding while also lacking access to alternate sources of capital available to other institutions. Having state-of-the-art facilities and up-to-date resources will allow HBCUs to be more competitive in their recruitment efforts, which in turn, will offer a stronger and more diverse cohort of individuals in the nation's workforce."
"The IGNITE HBCU Excellence Act is the most transformative legislation for Historically Black Colleges and Universities in history," said Adams. "For over 150 years, HBCUs have been agents of equity, access, and excellence in education, despite being ignored and marginalized by federal and state governments. This historic, bipartisan bill changes that. The IGNITE HBCU Excellence Act invests in our HBCU facilities to give students state-of-the-art learning environments and enables HBCUs to continue to be a critical source of diversity in the workforce for another century and beyond."
"Historically Black Colleges and Universities open doors to opportunity for thousands of students each year, many of whom come from underserved communities," said Scott. "For decades, HBCUs have educated and produced top-notch graduates in every field—all while operating on minimal budgets. I can only imagine what more they will accomplish with proper funding, and I am proud that my colleagues and I have come together to support this transformational, bipartisan bill."
"Historically Black Colleges and Universities have long been institutions advancing equity and academic excellence as they train the future generation of community leaders, innovators, educators, and freedom fighters," said Coons. "Funding for HBCUs is critical to providing educational resources for low-income students, first-generation college students, and those most at risk of not entering college. HBCUs, like Delaware State University, consistently produce our next leaders, and we must ensure they have the resources to effectively attract students and continue to promote success. The IGNITE HBCU Excellence Act will modernize campuses across the country – ensuring that HBCUs have the technology, facilities, and resources to continue their transformational work."
Adams' bill is currently before the U.S. Education and Labor Committee.
Reach Kevin Derby at kevin.derby@floridadaily.com.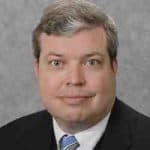 Latest posts by KEVIN DERBY
(see all)