Last week, U.S. Rep. Al Lawson, D-Fla., brought back his proposal " to create a new startup tax credit to help veterans, their spouses, and Army Reserves and National Guard members who establish small businesses in underserved communities."
Lawson reintroduced the "Veterans Jobs Opportunity Act" with three co-sponsors including U.S. Rep. Frederica Wilson, D-Fla. The bill "would provide veterans starting a small business with a 15 percent tax credit on the first $50,000 of the startup costs." U.S. Sens. Jerry Moran, R-Kansas, and Jacky Rosen, D-Nev., are championing the bill in the upper chamber.
"One of my priorities in Congress is working to ensure our veterans are getting the help they deserve – from job training, to access to health care and education benefits, to finding affordable housing," Lawson said. "Our brave men and women who have fought for our freedom deserve to be taken care of when they return home. This bill aims to help encourage veterans to pursue their dream of starting a small business in our communities around the nation while creating jobs for those who need them most."
Lawson noted there are "1.76 million veteran-owned small businesses in the United States representing approximately 5.8 percent of all U.S. businesses, with an estimated $1 trillion in revenue, according to the Census Bureau."
"As our veterans transition back into the civilian workforce, we owe it to them to provide the resources and support they need to succeed," Rosen said. "This bipartisan bill would deliver tax cuts to America's heroes working to overcome startup challenges to launch their own small businesses, and it would help create jobs and revitalize underserved communities in Nevada and across the country in the process."
"Supporting veteran-owned small businesses bolsters local economies across the country and the communities that benefit from these initiatives," Moran said. "These businesses enhance our national economy, and this bill would provide a commonsense solution to provide our nation's heroes with greater support to pursue their entrepreneurial goals following their military service while also benefiting the communities they return home to."
Small Business Majority is backing the proposal which was sent to the U.S. House Ways and Means Committee last week.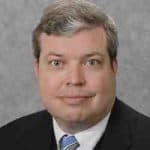 Latest posts by KEVIN DERBY
(see all)