This week, U.S. Rep. Al Lawson, D-Fla., wrote U.S. Veterans Affairs Sec. Denis McDonough calling for a permanent raise of the maximum amount of Home Improvement and Structural Alterations (HISA) grants for disabled veterans.
Lawson urged "that HISA grant maximums be increased to $10,000 for veterans with service-connected disabilities and $5,000 for veterans with non-service-connected disabilities." That would be an increase from the current levels as veterans disabled in the line of service are eligible for a maximum of $6,800 while those disabled outside of service-related activities are elegible for a maximum of $2,000.
"There's no doubt the COVID-19 pandemic has had unprecedented effects on everyone," Lawson said on Tuesday. "The pandemic, coupled with the outdated HISA grant, leaves our veterans particularly vulnerable, which is why we must work to make amends. Our service members have done so much for us; it is vital we do everything in our power to take care of them.
"This critical funding provides them a way to modify their home to fit their needs, giving them the independence and comfort that all Americans, especially veterans, deserve," Lawson added
First elected to Congress in 2016 after decades in the state Legislature, including leading Democrats in the Florida Senate, Lawson represents parts of North Florida with his district stretching from Jacksonville to Gadsden County.
While he will be impacted by redistricting before 2022, Lawson currently represents a district that is secure for the Democrats. He trounced Republican Gary Adler in November, taking 65 percent of the vote.
Reach Kevin Derby at kevin.derby@floridadaily.com.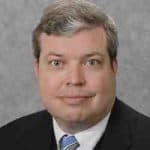 Latest posts by KEVIN DERBY
(see all)