Now part of the congressional majority and starting his second term on the U.S. House Agriculture Committee, U.S. Rep. Al Lawson, D-Fla., is looking to bring more veterans into agriculture.
Lawson and U.S. Rep. Mike Bost, R-Ill., teamed up last week to bring out a bill ensuring more United States Department of Agriculture (USDA) apprenticeships are available to veterans. U.S. Rep. Rodney Davis, R-Ill., is also backing the bill.
"The Veterans Agricultural Apprenticeship Act instructs the USDA to work with state departments of agriculture to identify farmers and ranchers eligible for a direct loan to train apprentice veterans.  The loan would, in turn, be paid back to the USDA after the harvest season," Lawson's office noted.
"The 'Vets to Ag' bill helps to prioritize on-the-job training for our nation's veterans in the agricultural field once they leave active duty," Lawson said on Tuesday. "Agriculture is a more than $120 billion industry in Florida and one of the strongest pillars of our state's economy supporting more than 2 million jobs.
"My district also consists of the highest veteran population in the state," Lawson added. "This initiative will provide our military personnel with hands-on experience, access to quality jobs and the opportunity to help feed America."
"Despite dysfunction in Washington, I'm still fighting for bipartisan, common-sense solutions to help our farmers and our veterans," Bost said. "Our bill helps our farmers and ranchers fill jobs and expand their operations while offering our veterans new skills and a potential career path after their service. For the past two years, Representative Lawson and I have sat right next to each other in the House Agriculture Committee. We both have rural economies in our districts and we both know there's no more dedicated workforce than our returning military men and women.   I'm proud to carry this bill to give a hand up to our returning heroes."
Lawson stressed that the proposal will help ensure there are younger farmers across the nation.
"The average age for a farmer is now 58 and has been on the rise for 30 years, according to USDA data," Lawson's office noted. "This trend could be changed by encouraging veterans to enter the agriculture industry as nearly 45 percent of veterans come from rural America."
The bill, which Bost introduced last week, was sent to the Agriculture and the House Veterans Affairs Committees. So far, there is no version of the bill over in the U.S. Senate.
Kevin Derby can be reached at Kevin.Derby@floridadaily.com.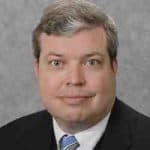 Latest posts by Kevin Derby
(see all)