This week, U.S. Rep. Al Lawson, D-Fla., joined and U.S. Rep. French Hill, R-Ark. on the "Holding Iranian Leaders Accountable Act" which "would make public the funds obtained in an illegal or corrupt manner held by Iran's authoritarian theocratic regime."
Hill's bill, which Lawson is the original co-sponsor on, would have the U.S. Treasury Department inform Congress on how Iranian leaders use funds, including how the money is spent to promote terrorism.
"The Holding Iranian Leaders Accountable Act will ensure compliance and require transparency regarding the financial involvement of Iranian leaders," Lawson said on Wednesday. "It is imperative that we properly hold the Iranian government accountable, and the current process, or lack thereof, must be re-evaluated. I am proud to work with Representative Hill on this important legislation."
"Iranians are demanding accountability from their leaders, and I have no doubt that the mullahs in Tehran and their cronies are profiting at the expense of the Iranian people," Hill said on Wednesday when he introduced the bill. "I stand with the Iranian people. This bill will shine a light on their corruption and what the leaders of Iran are really doing with the money they've stolen. I would like to thank my good friend, Representative Lawson, for making this issue a top priority."
The bill was sent to the U.S. House Financial Services Committee, on which Lawson sits, on Wednesday. So far, there is no counterpart over in the U.S. House.
Reach Kevin Derby at kevin.derby@floridadaily.com.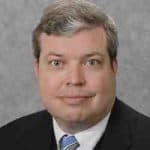 Latest posts by KEVIN DERBY
(see all)