This week, U.S. Rep. Al Lawson, D-Fla., teamed up with U.S. Rep. French Hill, R-Ark., on the "Holding Iranian Leaders Accountable Act."
Hill brought back the proposal to make "public the funds obtained in an illegal or corrupt manner held by Iran's authoritarian, theocratic regime" with Lawson as a co-sponsor.
"For the past four decades, the people of Iran have lived under the brutal dictatorship of the Ayatollahs in Tehran," said Hill. "The Ayatollahs, the Mullahs, and the Iranian military are all profiting at the expense of ordinary Iranian citizens and the Iranian people are rightfully calling for accountability. I stand with the Iranian people and this legislation will provide transparency into the corruption and illicit behavior of the leaders of Iran. I thank my colleague Rep. Lawson for his support and making this a priority."
"Iran's government has continually engaged in corrupt business practices and other deplorable actions," Lawson said. "It is vital that we hold Iran's leaders accountable, and this legislation will provide a new mechanism of oversight to do just that. I am proud to reintroduce this important, bipartisan policy alongside my colleague, Rep. French Hill."
The bill would have the U.S. Treasury report to Congress on how Iranian leaders obtain and spend their monies.
"By combining publicly available information with U.S. intelligence that can be made public, the legislation can provide a valuable window into the corrupt business practices of Iran's top kleptocrats and limit their financial holdings which are used to support and sponsor terrorism," Hill's office noted.
The bill was sent to the U.S. House Financial Services Committee this week. So far, there is no companion measure over in the U.S. Senate.
Reach Kevin Derby at kevin.derby@floridadaily.com.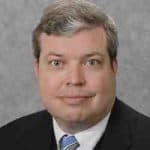 Latest posts by Kevin Derby
(see all)