The U.S. Environmental Protection Agency (EPA) is sending a $9 million grant to the First Coast to clean up the Fairfax Street Wood Treaters Superfund Site in Jacksonville.
U.S. Rep. Al Lawson, D-Fla., announced last week that the grant "will help to clean up the 12.5-acre site in a predominantly residential area by removing debris." The project will start later in March and is expected to last for six months.
Lawson weighed in on the funds headed to Jacksonville.
"I am excited that the city of Jacksonville will be receiving this federal grant to address to contamination in the Fairfax Street Wood Treaters Superfund Site," Lawson said. "We should be doing everything we can to eliminate this hazardous matter and clean up our community."
"The soil on the Superfund Site, which was formerly used as a wood treating facility, has negatively affected the citizens living in the area. Rep. Lawson has been working with community leaders to assess the contamination and the impact it has had on the community. He has also connected Wood Treaters, LLC with Florida A&M University's School of Public Health to further evaluate the impact of the contamination of those who have come in contact with the toxins," the congressman's office noted. "From 1980 to 2010, the facility pressure-treated utility poles, pilings, heavy timber and plywood lumber products using the wood treating preservative chromated copper arsenate (CCA). After drip drying in the process area, the treated wood was stored on the gravel areas along the northern, southern, and western portions of the property. Some of the CCA preservatives dripped onto the ground during the wood treating. EPA stabilized the site from 2010 to 2012 while investigating the extent of contamination and assessing the risk to human health and the environment."
"While surveying the area, I met with former Fairfax Street Wood Treaters employees who are, sadly, extremely ill from the chemicals they were exposed to while working at the plant,"  Lawson said. "It is unfortunate that it has taken this long to remedy this problem, but I am confident this is a move in the right direction."
This is not the first time Lawson has tackled the issue. Last year, Lawson helped with a $25,000 EPA grant to examine the site.
The EPA is scheduled to hold a public meeting at Stanton High School in Jacksonville on Tuesday night so the community can learn more about their efforts.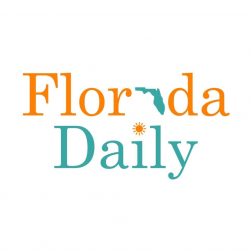 Latest posts by Florida Daily
(see all)