From his perch on the U.S. House Small Business Committee, freshman U.S. Rep. Al Lawson, D-Fla., helped advance two bills which help small business
Lawson, who led Democrats in the state Senate and who faces a major primary challenge from former Jacksonville Mayor Alvin Brown in August, was instrumental in getting a bill from U.S. Rep. Steve Knight, R-Calif., through the House. Knight's "Women's Business Center Improvement Act" makes changes to the Small Business Administration to help back the efforts of women-owned businesses and entrepreneurs.
Trying to shore up his opponent's home base, Lawson noted the bill will help the Jacksonville Women's Business Center (JWBC) "train women to start, grow and compete in global markets while providing quality support, access to capital and counseling."
Lawson also helped steer U.S. Rep. Don Bacon's, R-Neb., "Change Order Transparency for Federal Contractors Act" through the House. Bacon's bill provides more transparency for the federal construction contract and subcontract process.
After the bills cleared the House last week, Lawson made the case as to why these proposals were important.
"Small businesses are a great asset to our communities and help promote economic growth," Lawson said. "As a former small business owner, I understand how important it is to support small firms and ensure everyone gets a seat at the table."
First elected to the House in 2016 after decades of service representing Tallahassee and the Big Bend region in the Legislature, Lawson made bids for Congress in 2010 and 2012 but came up short both times. However after longtime U.S. Rep. Corrine Brown, D-Fla., faced corruption charges, which she was found guilty of, Lawson defeated her in the primary though he underpeformed on the First Coast, something Alvin Brown hopes to take advantage of in the August primary.
During his first term in the House, Lawson has focused on food, agriculture and small business issues. Despite being a congressional freshman, Lawson leads Democrats on the U.S. House Health and Technology Subcommittee.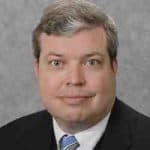 Latest posts by Kevin Derby
(see all)