 This week, with backing on both sides of the aisle, freshman U.S. Rep. Al Lawson, D-Fla., was able to get his proposal giving small businesses more chances to get federal contracts passed the U.S. House.
From his perch on the U.S. House Small Business Committee, Lawson was able to get his "Incentivizing Fairness in Subcontracting Act" over the finish line in the House on a voice vote held this week.  The bill had U.S. Rep. Trent Kelly, R-Miss., and U.S. Rep. Nydia Velázquez, D-NY, who leads Democrats on the Small Business Committee, as cosponsors.
"The bill would allow federal agencies in certain instances to count dollars spent by prime contractors on subcontractors toward agencies' statutory small business contracting goals. The bill further includes provisions to ensure prompt payment to subcontractors when work is completed," the congressman's office noted. "This legislation tackles an issue that is a cause of great concern for small subcontractors. Large prime contractors have a statutory obligation to develop and submit a subcontracting plan as part of their bid and proposal package. In this plan, prime contractors are required to outline their intention to award a certain percentage of subcontracting dollars to small businesses. Unfortunately, it's been a challenge to ensure that prime contractors are held accountable to these plans. The Incentivizing Fairness in Subcontracting Act protects our small contractors by updating the subcontracting goal regime through increased flexibility and accountability."
"Small businesses put in a tremendous amount of effort to receive federal contracting jobs, and in doing so, they continue to be the backbone of our country's economy," Lawson said after the House approved his bill. "This bill will help our small business contractors receive the credit they need to satisfy federal requirements."
"Small businesses are increasingly involved in the federal marketplace as subcontractors, rather than as vendors dealing directly with a federal agency," Velázquez noted. "Mr. Lawson's legislation takes this change into account and would create incentives for larger companies to employ small firms as they deliver goods and services to the federal government. Moreover, this bill will help ensure small companies are paid on time, helping address a recurring and widespread problem we hear about frequently from entrepreneurs operating in the federal sector."
On the other side of the aisle, U.S. Rep. Steve Chabot, R-Ohio, the chairman of the Small Business Committee, gave the bill and eight other small business bills passed in the House on Tuesday a thumbs up.
"I am pleased the House passed these nine common-sense, bipartisan bills to help America's 30 million small businesses and those they employ," Chabot said. "These bills will ensure small businesses' have access to capital, making it easier for them to thrive and grow. I thank the committee members on both sides of the aisle for their hard work and continued bipartisan commitment to putting American entrepreneurs first."
So far, there is no version of the bill over in the Senate.
Kevin Derby can be reached at Kevin.Derby@floridadaily.com.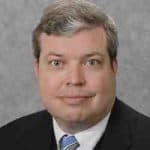 Latest posts by Kevin Derby
(see all)