Facing a serious primary challenge from former Jacksonville Mayor Alvin Brown at the end of next month, freshman U.S. Rep. Al Lawson, D-Fla., scored a win as his proposal helping small businesses was including in the National Defense Reauthorization Act.
Lawson brought out his Small Business Innovation Research (SBIR) Commercialization Assistance Act last year.
"This legislation helps startups and small businesses bring their products from commercialization into the marketplace by providing much needed resources and assistance," Lawson's office noted. "Rep. Lawson's bill will build upon the SBIR program by providing additional funding and requiring participating federal agencies to create a Commercialization Assistance Pilot Program that would help startups expand their businesses beyond commercialization."
The Tallahassee Democrat weighed in on the legislation on Monday.
"The Small Business Innovation Research Program benefits small businesses throughout our communities by helping to expand our nation's economy and ensuring growth while also sparking advanced technological innovation," Lawson said. "As a member of the Small Business Committee, I am pleased to be in a position to help small businesses expand and grow through innovation and modernization."
The bill cleared the U.S. House Small Business Committee back in June 2017 and U.S. Rep. Nydia Velázquez, D-NY, the ranking Democrat on the committee, went to bat for Lawson on Monday.
"On our committee, Rep. Lawson has been a steadfast champion of helping to bring America's budding small firms to the next level," said Velázquez. "Start-ups across America are on the cutting edge of technological breakthroughs in fields such as medicine and engineering. Rep. Lawson's legislation will help identify and support these start-ups as they continue America's legacy of innovation."
When the bill passed the House Small Business Committee last summer, Lawson said it would help universities across North Florida.
"This program is beneficial to not only small businesses, but also to the research facilities that support small business startups," said Lawson "I know that in my district in North Florida, our innovation hubs at Florida A & M University, Florida State University, and the University of North Florida will all benefit from the opportunity to utilize the SBIR program to help develop cutting edge technology that will see our country into the future. It is my hope that research institutions all across the country can do the same."
Kevin Derby can be reached at Kevin.Derby@floridadaily.com.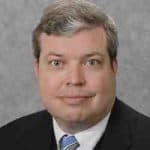 Latest posts by Kevin Derby
(see all)