U.S. Rep. Al Lawson, D-Fla., has helped secure almost $2 million for North Florida Community College (NFCC) in Madison.
On Tuesday, Lawson announced that he helped reel in a $1.9 million National Science Foundation (NSF) grant for science, technology, engineering and mathematics (STEM) resources to help research and development efforts for NFCC.
"The North Florida Community College project provides the opportunity for middle school students in high poverty rural areas to pursue their interest in STEM," the congressman's office noted. "A series of six designs challenge modules and two competition design challenges will be used to provide quality STEM designs."
"It is important to invest in the future of science, technology, engineering and mathematics," Lawson said. "STEM is the future of our society, and students should have the opportunity to explore their interests in this profession. The National Science Foundation grant will provide equal opportunity to learn more about STEM and potential careers in the field."
After decades of service in the Florida Legislature and two failed bids for Congress, Lawson defeated longtime U.S. Rep. Corrine Brown, D-Fla., who was plagued with scandals and under indictment, in the Democratic primary in 2016. Last year, Lawson routed former Jacksonville Mayor Alvin Brown in the primary. The seat is generally rated safe for the Democrats.
Lawson has already drawn two challengers for 2020 including pharmacist and businessman Albert Chester on the Democratic side and businessman Matthew Lusk on the Republican side.
Kevin Derby can be reached at Kevin.Derby@floridadaily.com.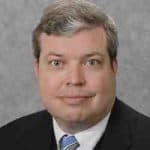 Latest posts by Kevin Derby
(see all)