This week, U.S. Rep. Al Lawson, D-Fla., organized a virtual meeting with the White House COVID Equity Task Force Chair Dr. Marcella Nunez-Smith and the Statewide Coronavirus Vaccination Community Education and Engagement Taskforce.
The statewide taskforce is comprised of a group of faith-based leaders from around the state, HBCU presidents, educators, health care leaders, elected officials and community stakeholders.
"It was critical to organize today's meeting with Dr. Nunez-Smith and the Statewide Coronavirus Vaccination Community Education and Engagement Taskforce to ensure the lines of communication are open with our community stakeholders and the Biden administration,"  Lawson said. "COVID-19 has placed a heavy burden on our state, particularly in our communities of color. As chair of the White House COVID Equity Task Force, Dr. Nunez-Smith is an integral part of the president's COVID response team – ensuring that treatment and care is distributed in an equitable manner. We must all work together to combat misinformation and provide the resources needed to prevent COVID-related deaths."
Shortly after COVID-19 was first identified in the United States, disparities in testing, cases, hospitalizations, and mortality began to emerge. These inequities were quickly evident by race, ethnicity, geography, disability, sexual orientation, gender identity and other factors. President Joe Biden and Vice President Kamala Harris signed an executive order on January 21 creating a task force to address COVID-19 related health and social inequities.
As chair of the task force, Nunez-Smith is charged with issuing a range of recommendations on equitable allocation of COVID-19 resources and relief funds, effective outreach and communication to underserved and minority populations, and improving cultural proficiency within the federal government. During the meeting, Nunez-Smith emphasized the urgency to have more Americans vaccinated and insisted the Biden Administration takes the threat of COVID-19 seriously. She said the White House COVID Equity Task Force is working tirelessly to help bring the nation through this devastating pandemic.
Meeting participants included former Jacksonville Mayor Alvin Brown; Florida A&M University President Larry Robinson, former Tallahassee City Commissioner Elaine Bryant, I'M A STAR  Foundation Executive Director Betty Burney; Bishop W. Oshea Granger, Mt. Sinai Missionary Baptist Church Pastor R.L. Gundy, Mount Olive Primitive Baptist Church Elder Lee Harris, and Greater True Vine Baptist Church Senior Pastor Isaac Williams.
The Rev. R B. Holmes, pastor of the Bethel Missionary Baptist Church in Tallahassee and chair of the statewide initiative led the dialogue. He said his goal is to build health clinics, and neighborhood distribution centers with special emphasis on partnerships with HBCUs. He has also encouraged state legislators to pass laws that would provide funding and incentives, especially in health care, for communities that have been treated unfairly resulting in overall inequities for many years.
"We are committed to making a positive difference in the state of Florida and decrease the number of African Americans who are dying because of COVID-19," Holmes said.
The primary goals of the Statewide Coronavirus Vaccination Community Education and Engagement Taskforce include identifying outreach opportunities to the local communities of color and increasing vaccination rates for underserved communities across the state.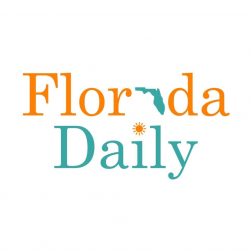 Latest posts by Florida Daily
(see all)