This week, U.S. Rep. Al Lawson, D-Fla., announced that the city of Jacksonville will get almost $3.3 million from the U.S. Department of Health and Human Services (HHS).
Jacksonville is getting $3,295,342 million from the Office of Public Health and Science/Office of Minority Health (OMH). The funds will go to "Advancing Health Literacy to Enhance Equitable Responses to COVID-19 in Jacksonville's Health Zone 1" and will be used "to address the issues leading to improve health literacy for residents in the area" including to "increase access to culturally appropriate health information by activating Health Workers (CHWs) to connect directly with vulnerable populations."
Lawson weighed in on the funds on Monday.
"COVID-19 remains a dire threat to our health and public safety," Lawson said. "The pandemic exposed inequities in our health care system, and educating the public is the best path forward to saving countless lives. Through this investment, we will bridge the divide in health resources across the Jacksonville community."
The congressman's office offered more details on where the fund will be used.
"Health Zone 1 is located in Jacksonville's urban core, and experiences more acute levels of social vulnerability than other areas the city. Disproportionately, protective resources, including access to information about COVID-19, are scarce. The Florida Department of Health has reported more than 91,000 individuals infected, over 2,000 hospitalized, and over 1,300 deaths in Jacksonville, as of the end of March 2021. Lower access to information about disease rates, testing, treatment and mitigating behavior, endangers Jacksonville's most vulnerable citizens," Lawson's office noted. "The Health Planning Council of Northeast Florida (HPCNEF) will lead the project and collaborate with local health department and minority serving institution to implement the health literacy strategies. Partners include Edward Waters University, Health Planning Council of Northeast Florida, UF Health Jacksonville, Population Health Consortium and Duval Safety Net Collaborative."
The project will be funded for two years.
First elected to Congress in 2016 after spending almost three decades in the Florida Legislature, Lawson represents all of Baker, Gadsden, Hamilton and Madison Counties and parts of Columbia, Duval, Jefferson and Leon Counties.
Reach Kevin Derby at kevin.derby@floridadaily.com.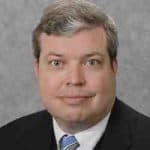 Latest posts by Kevin Derby
(see all)