With the Jacksonville City Council weighing bringing a proposal to raise sales tax for education to voters, a member of the Florida congressional delegation has expressed his support for having a vote on it this November.
With the City Council considering bring a half-cent sales tax hike proposal to voters either on the November ballot this year or next on Tuesday, U.S. Rep. Al Lawson, D-Fla., said that schools on the First Coast need help.
"This much is clear," Lawson said on Monday. "Duval County's Public Schools are in poor shape. With the average age of our schools at 44 years-old, these facilities are the oldest in Florida. Many of our students are being educated in buildings that are literally crumbling around them. Notwithstanding, we know that some of our older schools' infrastructures are failing. The buildings need to be repaired to support a 21st century education for students about to enter a complex economy and shifting job market.
"On the first day of classes, nearly 41 Duval schools experienced problems with poorly functioning air conditioning units," Lawson added. "According to news reports, there were more than 119 open A/C work orders. Other problems include roof leaks, mold and degrading pipes. Additionally, many students have been forced to learn in portable classrooms. Safety is another concern altogether; the buildings aren't secure."
"In all, Duval schools have identified more than $1 billion in backlogged school maintenance issues caused by decades of neglect. We are asking much more of our students, yet we aren't doing our part to provide them with the quality facilities to show them their community is genuinely invested in their success," the congressman continued. "Repair costs are not going down. The time is now to pass the half-cents sales tax to renovate and build new schools across Duval County and ensure that every child has a great place to learn."
Mayor Lenny Curry and his administration have been pushing for the vote to be held in 2020.
Lawson was first elected to Congress in 2016 after defeating longtime U.S. Rep. Corrine Brown, D-Fla., in the primary.
Reach Kevin Derby at kevin.derby@floridadaily.com.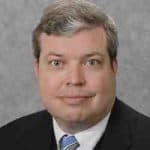 Latest posts by Kevin Derby
(see all)