From his perch on the U.S. House Agriculture Committee, U.S. Rep. Al Lawson, D-Fla., now at the end of his freshman term in Congress, helped shape the Farm Bill which President Donald Trump signed into law last week.
During his first term much of Lawson's focus has been on food issues, ranging from backing programs trying to eliminate hunger to expanding and reforming the Supplemental Nutrition Assistance Program (SNAP).
Last week, Lawson praised the Farm Bill which passed Congress with strong support on both sides of the aisle.
"The Farm Bill is a great example of common-sense bipartisanship that will improve the quality of life for millions of Americans," Lawson said. "This five-year bill will provide nutrition support to our nation's most vulnerable families and strengthen our agricultural and food economy. The bill gives access to SNAP benefits for millions of working families struggling to make ends meet and the nearly 39 million Americans who are food-insecure. It will also help our nation's farmers by increasing funding for agriculture research and extending federal crop insurance that will better protect farmers from natural disasters."
Lawson expanded on how the Farm Bill helps land grant universities and HBCUs, noting how $400 million of the $867 billion included in the legislation will help students.
"The bill includes more than $400 million for historically black colleges and universities (HBCUs), including $40 million for agricultural scholarships for students attending 1890-land grant institutions, such as Florida A&M University (FAMU). This legislation meets the needs for all Americans," Lawson said.
"It is critical for that our nation's HBCUs have the resources necessary to succeed," added Lawson who is a member of the HBCU Caucus and who has close ties to FAMU. "HBCUs are the backbone of our communities, cultivate a culture of excellence and set the foundation for our nation's best and brightest to make their marks on the world. This bill provides guaranteed funding for these schools and students by taking essential steps to create paritybetween the 1890 land grants and their 1862 counterparts."
"The Farm Bill provides the following HBCU-exclusive funding over the next five years for research, education, extension and student scholarships," Lawson's office noted. $80 million in new funding to land-grant HBCUs for student scholarships — approximately $2 million each year per school. (Includes $40 million in discretionary authorization and $40 million in mandatory funding). $10 million a year to support three new HBCU Centers of Excellence to address agricultural workforce development, nutrition and food security, economic development and emerging technologies. The location will be determined by a competitive grant process through the USDA. $15 million for HBCU cooperative extension and research.
"The Farm Bill allows 1890s to carry over 100 percent of unused funds," the congressman's office continued. "Previously, HBCUs could only carry over 20 percent of their extension funding if it wasn't used in a calendar year. This funding helps to address public needs."
Besides FAMU, Lawson represents Edward Waters College (EWC), a HBCU founded in 1866 in Jacksonville.
In the meantime, with Democrats taking over the House next month, Lawson is sitting pretty politically. After decades in the Legislature, including leading Democrats in the Florida Senate, Lawson set his eye on running for Congress but came up short in 2010 and 2012. In 2016, Lawson opted to challenge longtime U.S. Rep. Corrine Brown, D-Fla., which she was facing corruption charges which led to her current prison stint and upended her in the primary thanks to his support in and around Tallahassee.
Lawson faced another primary fight earlier this year from former Jacksonville Mayor Alvin Brown but the congressman won in a blowout. Representing a reliable district for Democrats, Lawson looks safe from both primary challenges and the GOP.
Kevin Derby can be reached at Kevin.Derby@floridadaily.com.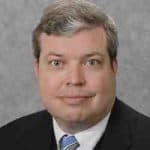 Latest posts by Kevin Derby
(see all)