On Monday, U.S. Rep. Al Lawson, D-Fla., brought out the "Debt Collection Moratorium Act" which, he insists, "would suspend debt collection activity on personal loans, and loans to small businesses and non-profits during the coronavirus epidemic."
Lawson weighed in on why he thought the bill was needed.
"In light of the global coronavirus pandemic, and the economic hardship it will bring, my bill would suspend debt collections activity for 120 days (6 months) to allow families and businesses an opportunity to get back on their feet," Lawson said. "This would give working Americans, small business and non-profits another tool in the recovery process."
According to the congressman's office, the bill would prevent creditors and debt collector from "adding extra interest or fees during this period; suing or threatening to sue a consumer, small business, or non-profit for a past-due debt; continue litigation to collect a debt initiated; placing a freeze on repossessions or foreclosures; reporting a past due debt to a consumer credit reporting agency; taking or threatening to take any action to enforce collection; initiating or continuing any action to cause the collection of a debt from wages or federal benefits by way of garnishment, deduction, offset, or other seizure; seeking collection of a debt by seizing funds from a bank account or any other assets for any reason other than child or spousal support; or
freezing a utility prepaid or post-paid electricity, natural gas, telecommunications, broadband, water or sewer service."
First elected to Congress in 2016 after decades in the state Legislature, including leading Democrats in the Florida Senate, Lawson represents parts of North Florida with his district stretching from Jacksonville to Gadsden County. Lawson sits on the U.S. House Financial Services Committee.
Reach Kevin Derby at kevin.derby@floridadaily.com.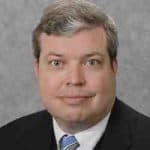 Latest posts by Kevin Derby
(see all)