U.S. Rep. Al Lawson, D-Fla., wants answers from the U.S. Department of Housing and Urban Development (HUD) on its inspection process.
On Thursday, Lawson paired up with U.S. Rep. Alma Adams, D-NC, to write HUD Inspector General Rae Oliver Davis to "express concerns regarding the physical inspection process for HUD-assisted housing" and raised concerns about how some HUD-assisted properties passed inspection.
"Not only are we concerned about failing inspections, but also the inconsistencies of how properties are scored," Lawson and Adams wrote. "Not only are HUD properties failing inspections at a higher rate, but inspectors are passing units that have concerning violations including mold, bug infestations and sewer issues. As members of Congress who represent districts with HUD-assisted families impacted by deplorable living conditions, we request a full audit of HUD's physical inspection process including how many units have been inspected, the pass/fail rates for each facility, and the amount of time HUD and participating landlords take to resolve and alleviate issues that result in unsafe environments for tenants."
Lawson and Adams had a series of questions for Davis.
"What factors does HUD consider when deciding to schedule a physical inspection prior to a property's next regularly scheduled inspection?" they asked. "Are there mechanisms that tenants and/or local government can utilize to trigger a HUD physical inspection of a property prior to the next regularly scheduled inspection? What is HUD's process for informing assisted-families and local government about its enforcement actions against properties who have failed a physical inspection? After a property receives a failing physical inspection score, what is HUD's timeline for following-up on the failed physical inspection? After a property continues to be in noncompliance following HUD's initial directive to bring the property into compliance what is HUD's process for determining and completing its next enforcement action?"
They also noted more than 10 million Americans live in HUD-assisted properties.
"HUD has expressed a need to reform the physical inspection process," Lawson and Adams insisted. "Federally-assisted housing should always operate in the highest quality for residents."
Kevin Derby can be reached at kevin.derby@floridadaily.com.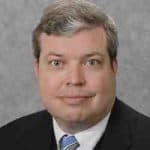 Latest posts by Kevin Derby
(see all)