A congressman from North Florida helped amend a proposal from U.S. Rep. Maxine Waters, D-Calif., giving more power to the Consumer Financial Protection Bureau (CFPB) and having it keep Congress update on its various investigations.
Last week, the U.S. House passed Waters' "Consumers First Act" on a 231-191 vote. Party lines held with all supporters of the proposal coming from the Democratic majority and all opposition coming from the GOP.
U.S. Rep. Al Lawson, D-Fla., offered an amendment to Waters' bill which would make the CFPB to report to Congress each month on investigations regarding fair lending violations.
Despite the party line vote on the bill as a whole, Lawson had more support from the Republican minority for his amendment. Lawson was able to get his amendment through on a voice vote.
The North Florida Democrat, who sits on the U.S. House Financial Services Committee, weighed in after the House passed the bill and he took aim at the Trump administration, insisting it had undermined the CFPB.
"The Consumer First Act fixes the damage caused to the CFPB by this administration, and protects Americans from harmful predatory practices," said Lawson. "Consumer complaints in Florida are among the highest in the nation. My amendment requires transparency in fair lending investigations. I am fighting to make sure that the CFPB is fully empowered to protect consumers from unfair lending practices."
"The Consumers First Act strengthens the supervisory and enforcement powers of the CFPB and restores the essential role of nonpartisan agency to protect consumers in the financial marketplace," Lawson's office noted. "Since its inception, in 2010, the CFPB has helped more than 30 million American consumers who were victims of financial marketplace abuses recoup over $12 billion in relief."
While it now heads over to the other side of Capitol Hill, the bill is not expected to clear the U.S. Senate which is controlled by the GOP.
Reach Kevin Derby at kevin.derby@floridadaily.com.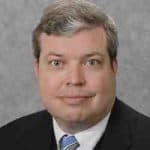 Latest posts by Kevin Derby
(see all)