With Thursday being Veteran's Day, this week, U.S. Rep. Al Lawson, D-Fla., showcased his "Autonomy for Disabled Veterans Act."
Lawson introduced the bill last week. On Wednesday, he highlighted his proposal which would "increase the maximum amount allotted to the Home Improvements and Structural Alterations (HISA) grant program for disabled veterans," a program which "provides funding for essential home accessibility for veterans with medical issues."
The bill would expand the amount veterans can receive from the current $6,800 to $10,000 with annual adjustments for inflation.
"Support for our veterans is more crucial than ever in these challenging times," Lawson said. "The pandemic, coupled with the outdated HISA grant, leave our veterans particularly vulnerable, which is why we must work to make amends. To ensure continued usability and with the inevitability of inflation, HISA grant maximums must be increased for veterans with service-connected and non-service-connected disabilities. The Autonomy for Disabled Veterans Act enables them to make improvements and structural alterations furnished as part of home health services. This critical funding provides our veterans the independence and comfort that all Americans deserve."
More than 40 members of the U.S. House have co-sponsored the bill including U.S. Reps. Kat Cammack, R-Fla., Kathy Castor, D-Fla., Daniel Meuser, R-Penn., and John Rutherford, R-Fla.
"Our nation owes our disabled veterans the support they need to live healthy and independent lives after leaving the service," Meuser said. "The Home Improvement & Structural Alteration (HISA) grant program helps veterans modify their homes so they can live independently, but while construction costs have gone up, grant funding for disabled veterans has remained stagnant. I am proud to be working with my colleagues David Trone and Al Lawson to ensure disabled veterans receive the resources they need to live independently in their own homes."
The Paralyzed Veterans of America, the American Legion, American Gold Star Mothers, Blinded American Veterans, Easterseals, the Vietnam Veterans of America, Veterans of Foreign Wars, Disabled American Veterans and AMVETS are backing the proposal.
The bill was sent to the U.S. House Veterans Affairs Committee last week. So far, there is no companion measure in the U.S. Senate.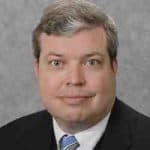 Latest posts by Kevin Derby
(see all)