This week, U.S. Rep. Al Lawson, D-Fla.. showcased his proposal to name the U.S. Courthouse of Northern Florida in downtown Tallahassee after Florida's first Black Supreme Court Justice, Joseph Hatchett who passed away at the end of April.
Lawson introduced his proposal at the end of July with almost every member of the Florida delegation in the U.S. House backing the bill.
"Judge Hatchett was a social justice pioneer and public servant who devoted his career to advocating for civil rights," Lawson said on Thursday. "Dedicating this courthouse to Judge Hatchett would honor his influence and dedication to the enrichment of Florida, and communities of color across our nation. His legacy, especially as the state's 'Voice of Justice,' is long-lasting, and this legislation is a fitting way to memorialize his contributions. I am certain Judge Hatchett's achievements will continue to inspire the people of Florida for generations to come."
Lawson's office offered some biographical details on Hatchett.
"In his lifetime, Judge Hatchett was dedicated to his home state of Florida. After enduring segregated school systems and discrimination from Jim Crow regulations, he had a long career of prestigious judgeships, military service and civil rights advocacy. A graduate of Florida A&M University and Howard University School of Law, Judge Hatchett worked for the NAACP Legal Defense Fund, where he fought for the equality of women and people of color. He went on to serve as the U.S. Attorney for the Middle District of Florida, and the U.S. Magistrate of the U.S. District Court for the Middle District of Florida," Lawson's office noted.
"In 1975, then-Governor Reubin Askew appointed Judge Hatchett to the Florida Supreme Court, making him the first African American Florida Supreme Court Justice. He also was the first African American to win a statewide Florida election for his seat on the Florida Supreme Court. After his tenure, former President Jimmy Carter appointed Judge Hatchett to the U.S. Court of Appeals for the Fifth Circuit, and afterwards, the Eleventh Circuit. He was the first African American to serve on the U.S. Federal Appeals Court in the Deep South," the congressman's office added.
The bill was sent to the U.S. House Economic Development, Public Buildings, and Emergency Management Subcommittee at the end of last month.
Reach Kevin Derby at kevin.derby@floridadaily.com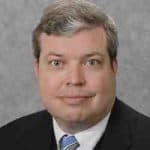 Latest posts by Kevin Derby
(see all)