With the 116th Congress in its final days, on Tuesday, U.S. Rep. Al Lawson, D-Fla., called for Congress to pass a stimulus bill before exiting Washington.
Having won a third term in Congress last month, Lawson said that a potential final deal between the Democrats controlling the U.S. House and the Republicans in charge of the U.S. Senate was gaining momentum. Fox News reported on Wednesday that congressional leaders were also increasingly closer towards reaching a deal.
"I'm encouraged by the recent success by the group of bipartisan senators who have reached an agreement on a long delayed second round of coronavirus relief package for the American people.  While this bill is far from perfect, it is progress," Lawson said. "As I traveled around Florida's Fifth Congressional District these past few months, I have had the opportunity to talk to many of our friends and neighbors who are suffering and crying out for additional help. I have seen them in the much longer food lines — depending on the assistance and kindness of others. I have heard the concerns of many worried about impending evictions or having their utilities cut off, and I heard from restaurants and small business owners faced with the possibility of closure.  And, I have taken those concerns to Washington."
Lawson, a member of the U.S. House Agriculture Committee, weighed in on extending Supplemental Nutrition Assistance Program (SNAP) benefits as part of the deal.
"The latest relief package does not include all that I would have wanted, but it does include, a 16 week extension of federal pandemic unemployment benefits at $300 per week, an extension of eviction moratorium, a 15-percent increase in SNAP benefits for four months, additional funding for the Emergency Food Assistance Program (that funds food banks), increased funding for school and childcare meal programs, $25 billion to state and local governments to provide rental assistance, and extension of federal student loan forbearance through April 1, 2021," Lawson said. "As many families in our North Florida communities and across America are hurting, I implore my colleagues to immediately pass this additional package of pandemic relief now."
First elected to Congress in 2016 after decades in the state Legislature, including leading Democrats in the Florida Senate, Lawson represents parts of North Florida with his district stretching from Jacksonville to Gadsden County.
Reach Kevin Derby at kevin.derby@floridadaily.com.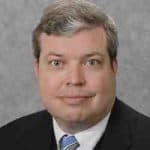 Latest posts by Kevin Derby
(see all)