Over the weekend, former U.S. Rep. Alan Grayson, D-Fla., filed paperwork to run against U.S. Sen. Marco Rubio, R-Fla., and for a new congressional seat Florida will gain in 2022 due to redistricting.
One of the most outspoken liberals in Florida politics with a knack for bashing the GOP, Grayson has had a roller-coaster career over the past decade and a half.
A successful attorney and businessman, Grayson ran for the Democratic nomination to challenge U.S. Rep. Ric Keller, R-Fla., in 2006. While Grayson fell short in the primary, he went on to win the nomination two years later and defeated Keller. However, in 2010, a very good year for the GOP, Grayson was routed, getting blown out by Republican Dan Webster in a race full of attack ads and pulling only 38 percent of the vote.
Grayson bounced back two years later, winning a new congressional seat that favored Democrats with 63 percent and he kept it in 2014. But in 2016, Grayson floundered when he ran for the Democratic nomination to challenge Rubio, getting less than 20 percent as he was trounced by U.S. Rep. Patrick Murphy, D-Fla., in the primary. In 2018, Grayson ran for the seat he gave up two years earlier but was crushed by U.S. Rep. Darren Soto, D-Fla., and took less than 35 percent in the primary. In 2020, Grayson flirted with a write-in bid against U.S. Rep. Michael Waltz, R-Fla.
Despite those losses, the National Republican Senate Committee (NRSC) painted Grayson as the favorite in the race though most observers would favor U.S. Rep. Stephanie Murphy, D-Fla., in the primary.
"Here we go. Alan Grayson (former Florida congressman and resident crazy person) is the Democrats' front-runner in the Florida Senate race,'" the NRSC posted on social media on Sunday. "This is the best the Democrats can do."
Grayson sounded ready to take Rubio on earlier in the month.
"If the Democrats stick together and continue this progress, then the only people who will want to vote for Rubio/DeSantis/GOP will be the narrow slice of the electorate that enjoys hitting their heads against a wall, plus a few others who howl at the moon each night. #RepealRubio," Grayson posted on social media.
Besides Grayson and Murphy, other possible Democratic candidates include U.S. Reps. Charlie Crist and Val Demings and former U.S. Rep. Debbie Mucarsel-Powell. Former U.S. Rep. David Jolly, R-Fla., could run as an independent or on a minor party line.
Reach Kevin Derby at kevin.derby@floridadaily.com.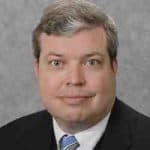 Latest posts by Kevin Derby
(see all)