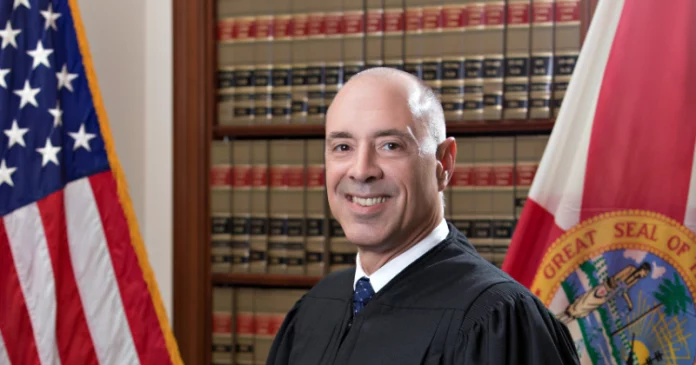 At the end of last week, Florida Supreme Court Justice Alan Lawson announced he will retire at the end of August.
Lawson served more than 20 years as a judge, including 11 years on the Fifth District Court of Appeal, which included a stint as chief judge, and four years as a circuit judge in the Ninth Judicial Circuit in Orange and Osceola Counties. Then Gov. Rick Scott named Lawson to the state Supreme Court in 2016.
"One of the greatest joys of my 35-year legal career has been and continues to be the ability to work alongside a bench and bar filled with extraordinary individuals who work tirelessly to assure that the citizens we serve are well-served by our system of justice," Lawson wrote in his resignation letter to Gov. Ron DeSantis. "That system is often criticized yet still endures as the best system of justice that the world has ever seen."
Lawson plans to focus on community service and family in his retirement.
"Julie and I plan to enjoy retirement, prioritizing family, health and fitness, spiritual growth and development, friends, the outdoor sports that we enjoy, and charitable work in the United States and abroad," Lawson said.
"I feel grateful beyond my ability to adequately express that gratitude for all the ways my life has been enriched through service as a lawyer, judge and justice during my 35-year career," Lawson added. "First, I thank God, the giver and sustainer of life and all its blessings. Second, I thank all those who made my career possible and rewarding: My amazing spouse and best friend, Julie; my loving and supportive parents, children, in-laws, and immediate and extended family; the lawyers, judges, court staff, clerks of court, and security personnel who keep us safe. In my experience working with the thousands of individuals who sacrifice and do their best every day to strive toward our ideal of freedom and justice for all, I rate the job that we do as extraordinary even as we strive to improve.
"The highest honor I have enjoyed in my career is my service on the Florida Supreme Court. I once again express my gratitude to Rick Scott for the trust he placed in me by granting me this opportunity. I also want to thank each justice who I have had the privilege of serving alongside. I value and respect each of you. To those who I serve with now, I can only say that leaving you, this great institution and our court family is the most emotionally difficult decision of my life, although I know that this is the right decision and the right time.," Lawson said in conclusion.
"Justice Alan Lawson has admirably served the people of Florida on our Supreme Court," said DeSantis. "As a principled legal mind who understands the limited role of the judiciary in our republican form of government, Justice Lawson's dedication to public service, from his time as an assistant county attorney in Orange County through his time on the Supreme Court, has served to protect the rights and liberties of all Floridians. I ran for governor in part because of the importance of the gubernatorial responsibility of shaping our Supreme Court, and I will appoint a successor to Justice Lawson who will uphold our state's Constitution and interpret the law with the same dedication to the original understanding of the text that Justice Lawson demonstrated throughout his judicial career."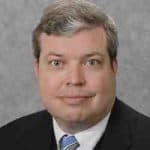 Latest posts by Kevin Derby
(see all)