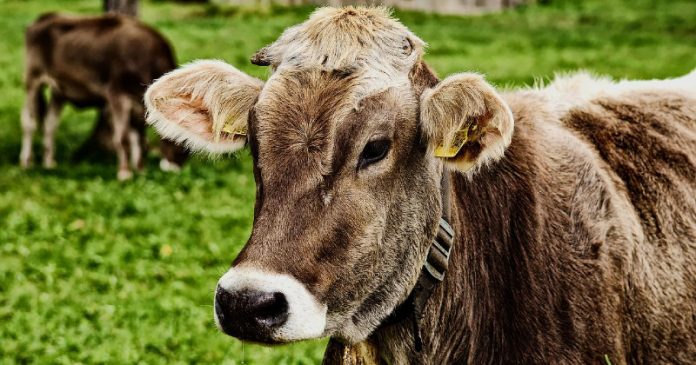 Two Democrats in the Florida congressional delegation–U.S. Reps. Alcee Hastings and Debbie Wasserman Schultz–are calling on the U.S. Department of Agriculture (USDA) to make "common sense reforms which promote the humane treatment of farm animals and the responsible use of taxpayer dollars in the Farm Service Agency's Livestock Indemnity Program."
The two Democrats from the Sunshine State joined other congressional Democrats on Tuesday in sending a letter on the matter to U.S. Agriculture Sec. Sonny Perdue. Five other House Democrats—U.S. Reps. Donald Beyer of Virginia, Earl Blumenauer of Oregon, Brendan Boyle of Pennsylvania, Salud Carbajal of California and James McGovern of Massachusetts–also signed the letter.
"We believe the United States Department of Agriculture Farm Service Agency's Livestock Indemnity Program should implement common sense changes to the information collected from farmers prior to providing reimbursement for animals that have died as a result of adverse weather events," the House Democrats wrote Perdue. "The Humane Farming Association informed us that, from 2013 to 2017, USDA's LIP issued payments of approximately $199 million to farmers and ranchers for animal deaths due primarily to adverse weather events. The total animal deaths included a staggering 277,471 livestock and 6,686,168 poultry. Despite the large amount of taxpayer dollars and animal loss involved, the LIP does not currently ask farmers applying for reimbursement to answer any questions regarding the shelter, care, or treatment provided to animals that died due to adverse weather events. Furthermore, since the cap was removed in the Bipartisan Budget Act of 2018, there is now no limit on the amount of LIP compensation that a qualifying farmer can receive.
"Moreover, the Humane Farming Association informed us that many animals are provided little to no shelter and subjected to prolonged suffering and agonizing deaths that could be preventable if proper weather precautions and disaster management plans were encouraged by the FSA's LIP. For example, in the summer of 2017 in California's central valley, thousands of dairy cows died from heat stroke due to a lack of adequate protections from the heat such as sufficient shade, fans, and misters. In the aftermath, three counties in California declared states of emergency, because they were not able to render the dead fast enough," the House Democrats added.
"When no adequate protection is put in place during adverse weather events, producers are reimbursed for dead livestock at 75 percent of the animals' market value. We believe this represents a clear disincentive for farmers to take the necessary steps to have a disaster management plan and provide their animals with protections from adverse weather events.  Without this compensation, we believe many producers would no doubt make an effort to provide for their animals.  Instead, we believe massive numbers of neglected livestock are dying painfully and needlessly while taxpayers foot the bill," they continued.
"For these reasons, we believe that producers applying for compensation under LIP be required to provide detailed information regarding the precautionary measures that the producer took to avoid the death of livestock during adverse weather events. We believe LIP applicants should be required to provide direct proof, including but not limited to photos, videos, or records, of preparations made to provide for the well-being of animals in their care during adverse weather events. In addition to the Livestock Death Loss Documentation required by LIP, which requires applicants to document the number and kind of livestock that died, we believe the FSA should require that applicants answer specific questions regarding the preparations that were made to protect animals from death from adverse weather events," they added.
The House Democrats provided a series of "specific questions" for Perdue in the letter.
What was the producer's disaster management plan in the case of an adverse weather event?
What steps were taken by the producer to keep animals from suffering from or dying as a result of exposure to heat, cold, or other elements?
What type of shelter did the producer provide to animals prior to the eligible adverse weather event?
What percentage of a producer's animals did that shelter accommodate?
Were transport vehicles available to evacuate the animals out of harm's way?
Were emergency food/water supplies available to accommodate animals that did not have access to normal food/water sources?Was veterinary assistance available to treat or humanely euthanize animals?
"We believe all farm animals deserve to be given an adequate level of humane treatment and care including proper food, water, and shelter. Furthermore, we believe farmers should not be rewarded with taxpayer dollars for not providing these most basic levels of humane treatment. For these reasons, we respectfully request that, if LIP compensation is made available, the FSA should only provide it to those producers who not only put in place adverse weather protections for their livestock, but also document those protections," they wrote in conclusion. "Thank you for your attention to our request and we look forward to your response."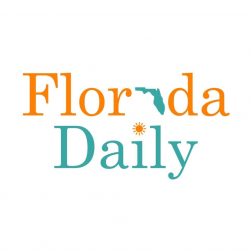 Latest posts by Florida Daily
(see all)