Last week, U.S. Rep. Alcee Hastings, D-Fla., introduced a proposal to have the U.S. Defense Department (DoD) craft a strategy to move to more renewable energy options.
Hastings brought out the "National Defense Net Zero Review Act" which "will refocus the Defense Department's (DoD's) efforts to achieve net zero and establish the first integrated master plan for achieving net zero energy benchmarks."
The congressman weighed in on the proposal on Thursday.
"The DoD consumes more energy than any other federal agency, spending nearly $12 billion on energy annually and using more than 240,000 barrels of oil daily. While the DoD has made commendable progress in reducing energy use, many of the energy benchmarks established by previous acts of Congress have never been achieved. Further, the Department has never established an integrated net zero strategy or policy, and as a result, many of the goals announced by senior DoD leaders over the past decade are no longer being pursued. We can and must do better," Hastings said.
"Today, I proudly introduced legislation to conduct a wholesale review of net zero initiatives within the DoD and to study the feasibility of expanding energy savings initiatives in new areas. These studies will provide Congress and the DoD invaluable data to facilitate future initiatives to increase efficiency, maintain readiness, and reduce energy usage and emissions. This legislation also requires the Secretary of Defense to present Congress with the first master plan outlining an integrated strategy for achieving specific energy savings benchmarks without compromising military readiness. I look forward to working with my colleagues to ensure passage of this important legislation," he added.
"Achieving net zero within the DoD generally refers to producing as much energy from renewable energy sources as is consumed by an installation, limiting the consumption of water in order to not deplete the local watershed, and reducing, reusing, and recovering waste streams to add zero waste to landfills. The Government Accountability Office last conducted a systemic review of net zero initiatives in 2016 at the direction of House Report 114-102, accompanying a bill for the National Defense Authorization Act for Fiscal Year 2016, which determined that the DOD had not established an integrated net zero strategy or policy," the congressman's office noted.
The bill was sent to the U.S. House Armed Services Committee last week. So far, there are no cosponsors of the bill and no companion measure in the U.S. Senate.
Reach Kevin Derby at kevin.derby@floridadaily.com.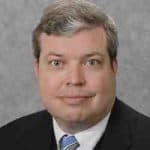 Latest posts by Kevin Derby
(see all)