Now in Congress for more than a quarter of a century, U.S. Rep. Alcee Hastings, D-Fla., continues to move up the leadership ladder despite his checkered past.
Convicted and impeachment by Congress for accepting a bribe–becoming only the sixth federal judge in American history to be removed from the bench by Congress–Hastings bounced back to win a House seat in 1992. Since then, Hastings has easily defended his seat in a secure Democratic district. Hastings has handily kept his seat despite the Treasury Department being forced to pay out $220,000 to settle with a former staffer who accused the congressman of sexual harassment and being ranked by Judicial Watch as the number one member of Congress when it came to nepotism.
Still, with longtime U.S. Rep. Ileana Ros-Lehtinen, R-Fla., retiring last year, Hastings, who was already the co-chairman of the Florida delegation, is now the dean of it. With Democrats taking control of the House, Hastings also moved up the ladder. This week, Hastings was named the vice chairman of the powerful U.S. House Rules Committee which determines what bills hit the House floor. Hastings also took over the U.S. House Legislative and Budget Process Subcommittee.
Hastings thanked U.S. House Speaker Pelosi, D-Calif., and U.S. Rep. Jim McGovern, D-Mass., the chairman of the Rules Committee, for the new assignments.
"I am grateful to Speaker Pelosi and the Democratic leadership team for appointing me vice chairman of the House Committee on Rules and chairman of the Subcommittee on Legislative and Budget Process," Hastings said. "I look forward to working with Chairman McGovern, as well as my fellow colleagues on the committee in instituting a fair and democratic process that helps restore integrity to the House of Representatives."
Hastings went on the attack against the GOP for how it handled the last Congress.
"Last Congress, we saw the most closed Congress in the history of our country. I applaud Chairman McGovern's focus on an open and transparent process, and look forward to playing an active role in cleaning-up Congress, so that we can better work on behalf and for the American people," Hastings said before turning to his new role as dean of the Florida delegation.
"It is also with great pride that I have served as part of the Florida delegation for the past 26 years, as a member, cochairman, and now dean of the delegation.  I look forward to working with my distinguished cochairman, Congressman Vern Buchanan, and my Florida colleagues on a bipartisan basis to ensure Florida receives the vital resources it needs," Hastings continued.
Kevin Derby can be reached at Kevin.Derby@floridadaily.com.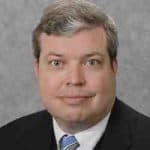 Latest posts by Kevin Derby
(see all)