 With Democrats now in charge of the U.S. House, U.S. Rep. Alcee Hastings, D-Fla., is rising up the leadership ladder despite being convicted and impeached from the federal bench for accepting a bribe.
Convicted and impeachment by Congress for accepting a bribe–becoming only the sixth federal judge in American history to be removed from the bench by Congress–Hastings bounced back to win a House seat in 1992. Since then, Hastings has easily defended his seat in a secure Democratic district. Hastings has handily kept his seat despite the Treasury Department being forced to pay out $220,000 to settle with a former staffer who accused the congressman of sexual harassment and being ranked by Judicial Watch as the number one member of Congress when it came to nepotism.
Still, with longtime U.S. Rep. Ileana Ros-Lehtinen, R-Fla., retiring last year, Hastings, who was already the co-chairman of the Florida delegation, is now the dean of it. Hastings has also reeled in some major positions in the House. Last month, he was named the vice chairman of the powerful U.S. House Rules Committee which determines what bills hit the House floor. Hastings also took over the U.S. House Legislative and Budget Process Subcommittee. Earlier this month, U.S. House Speaker Nancy Pelosi, D-Calif., tapped Hastings to return as chairman of the Commission on Security and Cooperation in Europe, better known as the Helsinki Commission.
Hastings announced another plum assignment this week when U.S. House Majority Whip James Clyburn, D-SC, the third ranking Democrat in the chamber, tapped the Florida congressman as a senior whip.
"I am honored for the opportunity to serve as senior whip for one of the most diverse and exciting Democratic caucuses in history," said Hastings. "I will work tirelessly with my good friend and colleague, Majority Whip James Clyburn, to create and advance a powerful legislative agenda that amplifies the voices of South Florida and our nation. The leadership's role is to unite the Democratic caucus under a shared vision which honors America's diversity and values. I look forward to joining this historic and effective leadership team, and working with my colleagues in Congress, to deliver the reforms the American people voted for when they elected a Democratic majority in the House of Representatives."
"I'm pleased that Congressman Hastings will be joining my whip team as senior whip for the 116th Congress," Clyburn said this week. "Congressman Hastings is a well-respected consensus builder who has deep relationships within the Democratic caucus. He will play a key role in ensuring that every voice of the most diverse caucus ever is heard. As we begin to advance an agenda that will have a positive impact on Americans' everyday lives, Congressman Hastings will be an invaluable member of the whip team helping us secure the necessary votes to pass critical pieces of legislation."
Hastings' office offered some insights on his new position.
"Senior whips are a group of seasoned members and caucus opinion leaders who meet on an ongoing basis to discuss some of the key issues facing Congress," the congressman's office noted. "Senior whips bring a balanced and diverse perspective to the whip operation, which is necessary to tackle some of the more complex pieces of legislation that will be put forward in the 116th Congress."
Kevin Derby can be reached at Kevin.Derby@floridadaily.com.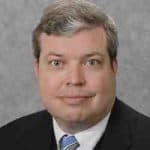 Latest posts by Kevin Derby
(see all)