 A South Florida Democrat got his proposal to change U.S. Department of Defense (DOD) forms so that "no racially or ethnically insensitive terminology is in use" through the U.S. House.
Last month, U.S. Rep. Alcee Hastings, D-Fla., introduced a bill requiring the DOD "to review and update any in-use form containing racially or ethnically insensitive terminology not compliant with guidance from the Office of Management and Budget (OMB)." The proposal is being championed over in the U.S. Senate by U.S. Sen. Tammy Duckworth, D-Ill.
Hastings' office pointed to "revised government-wide standards for federal data on race and ethnicity" created by OMB back in 1997.
"Under this guidance, five racial categories (American Indian or Alaska Native, Asian, Black or African American, Native Hawaiian or Other Pacific Islander, and White) were made the minimum set of identifiers for federal data on race, while Hispanic or Latino was designated as an ethnicity," Hastings' office noted. "The Department of Defense released several subsequent issuances guiding the implementation of OMB's directive."
Last week, Hastings was able to roll his bill into the National Defense Authorization Act (NDAA) which passed on a party lines vote.
"I introduced this legislation after it was brought to my attention that the Department's DD-2064 Form, which is issued when a service member loses his or life while deployed overseas, utilized the term 'Negroid' as one of the means for denoting race. I was shocked to see this term listed on documentation sent to the family of one of my constituents just a few months ago, after their son lost his life in service to our country," Hastings said on Friday.
"Offensive terms appearing in other DoD documents include skin color descriptions such as 'Yellow' for Asian Americans and 'Red' for Native Americans. This is quite simply unacceptable, and my legislation will see that it is fixed," Hastings added.
"It is inexcusable that the Department of Defense has been mailing families of servicemembers killed while deployed overseas an antiquated form that includes the term 'Negroid' as a classification of race," Duckworth said last month. "DoD was directed to remove this term more than 20 years ago, and the fact that it was only done very recently demonstrates why this legislation requiring the department to conduct a comprehensive review to make sure its thousands of other forms are accurate, up-to-date and free of offensive terminology is necessary. I'm proud to be working with Congressman Hastings to help this bill become law so that servicemembers and their families never receive a form like this again."
Hastings rounded up a host of cosponors with more than 40 House Democrats signing on his bill including U.S. Rep. Al Lawson, D-Fla., and U.S. Rep. Frederica Wilson, D-Fla.
The South Florida Democrat was also able to add five other amendments to the NDAA. Hastings added an amendment giving the Defense Department more ability to monitor how much Independent Research and Development funds spent by contractors and one reforming Bid & Proposal (B&P) costs to the Defense Department. The South Florida Democrat also amended the NDAA repealing the statute for the Defense to Department to manage a Defense Cost Accounting Standards Board (CASB), insisting it "is duplicative of an existing CASB under the Office of Federal Procurement Policy." Hastings also amended the NDAA for the U.S. to renew to Compacts of Free Association (COFA) with Palau, the Marshall Islands and the Federated States of Micronesia, provide economic benefits to these nations and valuable military access for the United States and offered an amendment creating a "joint Military Transition Outreach Pilot Program for contacting service members 30, 60, and 90 days post-separation and/or retirement from active duty" which will improve "communication between veterans and DoD related to benefits and other general concerns after the service member's separation."
Hastings weighed in on his amendments to the NDAA at the end of last week.
"I am pleased that the House of Representatives voted to adopt all five of my amendments to the NDAA for the coming fiscal year," he said. "My amendments will increase transparency and oversight of contracting practices within the Department of Defense (DoD), improve communication between servicemembers and the Department following their separation or retirement from active duty, and express the sense of Congress on a vital economic and national security partnership in the western pacific. These measures are important to both Florida and our nation."
Reach Kevin Derby at kevin.derby@floridadaily.com.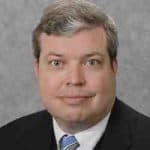 Latest posts by Kevin Derby
(see all)