U.S. Rep. Alcee Hastings, D-Fla., paired up with U.S. Rep. Rob Woodall, R-Ga., to bring out a bill to add more funding for K-12 civics education programs.
This week, Hastings and Woodall unveiled the "Civics Learning Act" which "increases funding for innovative and evidence-based civics education programs serving K-12 students and teachers, as well as empowering local schools to develop a curriculum tailored to their needs."
The proposal would authorize $30 million "for innovative and evidence-based civics learning and teaching programs, including but not limited to hands-on civic engagement activities, online and video game-based learning, service learning, and activities that include participation in student governance and learning about the Constitution."
"Recognizing that most civics programs focus on high school teachers and students, this bill would ensure funding for elementary, middle, and high school programs in order to create a lasting foundation for civic knowledge. In addition, this bill would prioritize funding for high-need schools, underserved populations, and low-access areas such as rural or inner-city communities," Hastings' office noted.
"Recommitting our nation to high quality civics education is vital," said Hastings this week. "It's shocking that, in 2018, only a third of Americans could name all three branches of government. This startling reality reveals that federal support for civics education programs must be renewed, both to strengthen our democracy and the future of our students. I am proud to introduce this measure with my friend and colleague, Rep. Woodall, to ensure that today's students become the productive, knowledgeable and engaged citizens of tomorrow."
"It is our intention to ensure Georgia educators are best situated to continue delivering the best possible education to our students for years to come," said Woodall. "This legislation strikes the right balance between strengthening our students' understanding of civics while allowing our schools to adopt approaches that fit their individual needs."
Hastings and Woodall have reeled in more than a dozen cosponsors including Florida Democrat U.S. Reps. Darren Soto and Frederica Wilson.
The bill was sent to the U.S. House Education and Labor Committee this week. So far, there is no counterpart over in the U.S. Senate.
Kevin Derby can be reached at Kevin.Derby@floridadaily.com.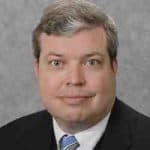 Latest posts by Kevin Derby
(see all)