 U.S. Rep. Alcee Hastings, D-Fla., is looking to end corporal punishment in schools across the nation.
This week, Hastings, the dean of the Florida delegation and the vice chairman of the U.S. House Rules Committee, unveiled the "Ending Corporal Punishment In Schools Act." The bill is being backed by several House Democrats including U.S. Reps. Steve Cohen of Tennessee, Eleanor Holmes-Norton of the District of Columbia and Tim Ryan of Ohio. The bill pulls federal funding from any schools that allow teachers or administrators to use corporal punishment on students.
Hastings weighed in on the bill on Wednesday.
"I am pleased to introduce the Ending Corporal Punishment In Schools Act of 2019, legislation prohibiting any educational institution that allows school personnel to inflict corporal punishment on students from receiving federal funding," Hastings said before ripping into corporal punishment.
"Corporal punishment is an outdated, barbaric, and ineffective practice that has no place in our schools today," Hastings said. "Still legal in 19 states, more than 100,000 students were physically punished by being hit, slapped, and spanked at school last year. Corporal punishment is disproportionately used as a form of punishment for African American students, male students, and students with disabilities. The time has come to end this practice once and for all. I look forward to working with my colleagues to ensure the passage of this important legislation to make schools safe places where students can learn free from harm."
The bill was sent to the U.S. House Education and Labor Committee on Wednesday. So far, there is no companion measure over in the U.S. Senate.
Kevin Derby can be reached at Kevin.Derby@floridadaily.com.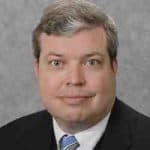 Latest posts by Kevin Derby
(see all)