 A South Florida Democrat is leading the charge on Capitol Hill to change U.S. Department of Defense (DOD) forms so that "no racially or ethnically insensitive terminology is in use."
This week, U.S. Rep. Alcee Hastings, D-Fla., introduced a bill requiring the DOD "to review and update any in-use form containing racially or ethnically insensitive terminology not compliant with guidance from the Office of Management and Budget (OMB)." The proposal is being championed over in the U.S. Senate by U.S. Sen. Tammy Duckworth, D-Ill.
Hastings' office pointed to "revised government-wide standards for federal data on race and ethnicity" created by OMB back in 1997.
"Under this guidance, five racial categories (American Indian or Alaska Native, Asian, Black or African American, Native Hawaiian or Other Pacific Islander, and White) were made the minimum set of identifiers for federal data on race, while Hispanic or Latino was designated as an ethnicity," Hastings' office noted. "The Department of Defense released several subsequent issuances guiding the implementation of OMB's directive."
Hastings weighed in on why he was championing the bill, noting that one DOD form still uses the term "Negroid."
"Senator Duckworth and I introduced bicameral legislation requiring DOD to review its in-use forms and make any necessary updates to ensure that no racially or ethnically insensitive terminology is in use," said Hastings. "It was recently brought to my attention that the Department's DD-2064 Form, which is issued when a service member loses his or her life while deployed overseas, utilized the term 'Negroid' as one of the classifications of race. Quite frankly, I was shocked to see this term listed on documentation sent to the family of one of my constituents who lost his life in service to our country. This terminology is not compliant with OMB guidance issued more than twenty years ago, and while the department moved expeditiously to rectify this oversight, the fact that this document retained such offensive language for so long calls into question the status of thousands of other forms currently in use. I thank Senator Duckworth for joining me in this effort and look forward to working with my colleagues in Congress to ensure its swift passage."
"It is inexcusable that the Department of Defense has been mailing families of servicemembers killed while deployed overseas an antiquated form that includes the term 'Negroid' as a classification of race," Duckworth said this week. "DoD was directed to remove this term more than 20 years ago, and the fact that it was only done very recently demonstrates why this legislation requiring the department to conduct a comprehensive review to make sure its thousands of other forms are accurate, up-to-date and free of offensive terminology is necessary. I'm proud to be working with Congressman Hastings to help this bill become law so that servicemembers and their families never receive a form like this again."
Hastings rounded up a host of cosponors with more than 40 House Democrats signing on his bill including U.S. Rep. Al Lawson, D-Fla., and U.S. Rep. Frederica Wilson, D-Fla. The bill was sent to the U.S. House Armed Services Committee this week.
Reach Kevin Derby at kevin.derby@floridadaily.com.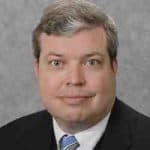 Latest posts by Kevin Derby
(see all)