While the GOP did not keep control of the U.S. House in November, former U.S. Rep. Allen West, R-Fla., weighed in on the election results towards the end of last week.
Now back with the Guardian Fund PAC, West offered his take on the elections on Thursday.
"While Republicans did not hold the House, not all is lost," West insisted, noting that 25 of the 45 candidates his PAC backed prevailed which will ensure "that conservatives and veterans will have an enduring voice in the halls of Congress."
West looked ahead to Democrats taking control of the House next month and to the 2020 presidential election.
"We need to regain the majority in the House while keeping the progressive socialist left from gaining control of the White House," West noted. "Conservatives must band together in opposition to the disastrous Nancy Pelosi and avoid the national embarrassment of a socialist president…or even worse a political novice/celebrity like Beto O'Rourke.  The strategy for winning is a simple one. Stop giving ground – not an inch – to the socialist left and recruit more constitutional conservatives as candidates for public office."
The Guardian Fund PAC saw some success in Florida as Republican U.S. Reps. Neal Dunn and Brian Mast, both veterans, kept their seats while Michael Waltz and Greg Steube kept open seats in the GOP column. However, the PAC also backed U.S. Rep. Carlos Curbelo, R-Fla., and Maria Elvira Salazar who both went down to defeat as the Democrats flipped two seats in South Florida.
After more than two decades of decorated service in the Army, West ran for Congress in 2008, losing to U.S. Rep. Ron Klein, D-Fla. In 2010, West turned the tables and beat Klein in a rematch. While he became a favorite of conservatives at the national level, West was defeated in 2012 by Democrat Patrick Murphy. After losing to Murphy, West has garnered some speculation as a possible U.S. Senate candidate but he never launched a campaign.
Instead, West went to Texas to lead the National Center for Policy Analysis (NCPA), a conservative think tank, for two and a half years before it shut down in the summer of 2017.
Following his decision to take over at NCPA, West left the Guardian Fund PAC, letting U.S. Rep. Barry Lourdermilk, R-Ga., lead it.
Kevin Derby can be reached at Kevin.Derby@floridadaily.com.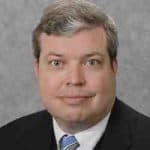 Latest posts by Kevin Derby
(see all)