 On Thursday, Gov. Rick Scott announced that 88,245 new businesses have opened in Florida since he took over in Tallahassee in the start of 2011, according to a new report from the Florida Department of Economic Opportunity (DEO).
During his two terms in office, Scott has presided over an increase of more than 19 percent in the number of private sector jobs across the Sunshine State.
Scott, who is expected to be the Republican nominee to challenge U.S. Sen. Bill Nelson, D-Fla., in November, weighed in on the matter.
"Today's exciting news of more than 88,000 new businesses opening in Florida over the past seven years makes one thing very clear – our state's economy is booming," Scott said. "When I took office, our economy was in freefall, taxes had skyrocketed and businesses across the state were forced to close their doors, causing unemployment to climb out of control. Less than eight years later, Florida is not only back on track, but we are serving as the success and turnaround story for the entire nation to follow.
"With more than 1.5 million new private-sector jobs and 88,000 new business, it is undeniable that our playbook of cutting taxes, eliminating burdensome regulations and building the country's most business-friendly environment is working," Scott added. "I'm proud of our great businesses and we'll never stop fighting to make sure Florida is the best place for families to succeed."
Florida Department of Economic Opportunity Executive Director Cissy Proctor offered her take on the report.
"We are excited that businesses are confident in our economy and choosing to make Florida their home. Our pro-business policies are supporting an environment where small, medium and large businesses can succeed and create opportunities for families across the state," Proctor said.
When Scott took over, the unemployment rate in Florida reached almost 11 percent. As of June, it was 3.8 percent.
Kevin Derby can be reached at Kevin.Derby@floridadaily.com.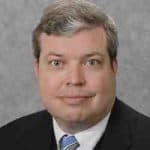 Latest posts by Kevin Derby
(see all)