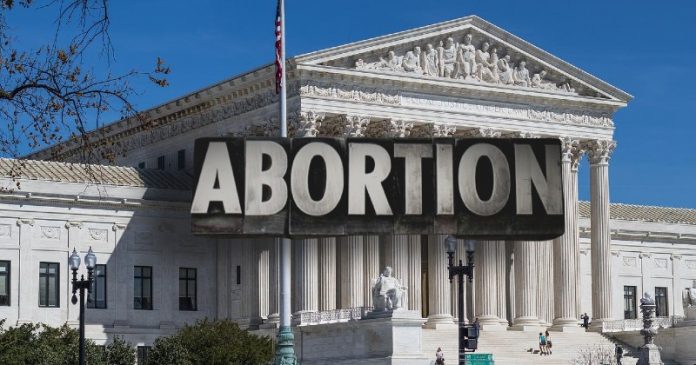 The Supreme Court decision revoking the constitutional right to abortion could lead to a rise nationwide in domestic violence cases related to pregnancy.
Abusers have been known to try to interfere with their use of contraception or access to information or use coercive tactics to attempt to control the outcome of a pregnancy, which has been called "reproductive coercion."
Lawmakers and judges are increasingly coming to treat reproductive coercion as a form of domestic violence, which can help victims who have access to legal help. A new law enacted in January 2022 in California added it to a list of statutory reasons why women can get a domestic violence order.
Here's what you need to know:
1. What is reproductive coercion? Reproductive coercion is a broad term for abusively controlling access to contraception and abortion. It ranges from removing a condom without consent to using the threat of violence or control of the family finances to prevent a partner from getting an abortion.
2. What makes reproductive coercion different from run-of-the-mill arguments between couples over whether to have children or keep a pregnancy? There are always going to be disagreements between couples over how to handle issues like contraception or what to do when you face an unexpected pregnancy. The difference here is that a partner or spouse is looking to get their desired outcome — whether that's going through with a pregnancy or not — by using intimidation, abuse, or coercion to get their way.
3. How will the Supreme Court's decision to overturn Roe v. Wade affect reproductive coercion? Abortion law will now vary dramatically from state to state, and even among different regions of the country. If you are living in a state that bans abortion, you may now need to find the time and money to travel a long distance to a place where you can get one. For women who are facing reproductive coercion, it's going to be vastly more difficult to do this quietly.
4. What law was recently enacted in California that could help women who may be experiencing reproductive coercion? A new law makes it clear that women in California who are facing reproductive coercion can get a domestic violence order for protection. They don't even have to be residents of California, which could make it even more of a safe haven for women from other states seeking an abortion here.
5. What evidence does a woman need to have to show she is a victim of reproductive coercion and get legal protection? The standards are the same as any other domestic violence order. Along with written statements and testimony, women may need to present photographs, text messages or medical records. If they have a police report from an incident, that can also help.
Control in a relationship over women's reproductive rights is a form of domestic violence. New legislation in other states seeking to criminalize abortion will make it harder for women in these tough situations, who not only will not be able to get help but could face legal risk too.
Alphonse Provinziano is a Los Angeles-based family law attorney and founder of Provinziano & Associates where he focuses on high net worth divorces, family law, domestic violence, restraining orders, child custody disputes, child support, grandparents' rights, and pre-nuptial agreements. He is sought after for his wealth of experience navigating high stakes divorces as well as his comprehensive knowledge of nuanced and complex financial matters. Provinziano sits on the Board of Governors for the Beverly Hills Board Association and is a board member for the Family Law Executive Committee of the California Lawyers Association. To learn more, visit: www.provinziano.com
Latest posts by Guest Columnist
(see all)