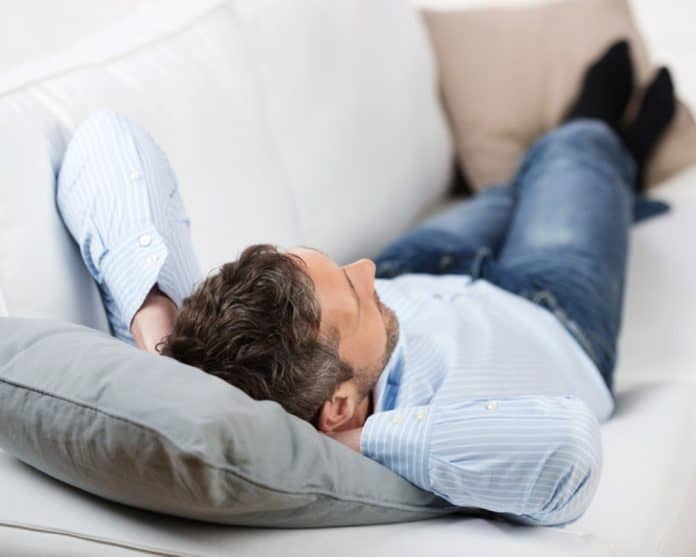 Recently, the Journal of the American Medical Association featured a national survey which shows more Americans are "sitting more and doing less."
The study of 6,000 American adults focused on how much time they spent every day sitting down, including being at home and work, in route to and from their jobs, in front of the computer, watching television and hanging out with friends and family.
The study shows that 40 percent of Americans are increasingly becoming couch potatoes with many of them barely taking part in any type of physical activity.
The federal Centers for Disease Control and Prevention (CDC) highlighted the AMA research and showcased their own findings which show that last year 80 percent of Americans had failing grades when it came to exercise, not even being physically active for only 10 minutes a day.
The CDC just updated its rules concerning exercise. CDC research shows that individuals sitting around for a lengthy period of times during the week could be facing an early death, insisting there is a connection. One CDC researcher who worked on the results labeled the connection "suicide on the back side."
The Journal of the American Medical Association and the CDC findings are not isolated. In 2015 and 2016, the National Health and Nutrition Examination Survey found around one in ten Americans sits for more than eight hours a day and engages in no physical exercise.
Researchers from the CDC insist the couch potato mentality and not enough exercise is leading to increased occurrences of heart disease, stroke, diabetes and obesity.
CDC officials are examining the data and analyzing if sitting less might also help prevent potential health risk.
Federal health officials have said that healthcare providers may also be getting more involved by targeting more of the "preventive maintenance" side as well.
Contact Ed at Ed.Dean@FloridaDaily.com.