Americans are expected to spend almost $7 billion on food next week as people across the country celebrate Independence Day.
On Wednesday, the Florida Retail Federation (FRF) released a report showing Americans will buy $6.9 billion–$75.35 per person–on food for July 4. That's just under the record set last year when Americans bought $7.1 billion in food.
FRF President and CEO R. Scott Shalley blamed the holiday falling in the middle of next week for the decline. While 219 million Americans–88 percent of the nation–celebrated the holiday last year, in 2018 that us expected to drop to 216 million Americans–88 percent of the nation.
"The Wednesday timing of Fourth of July will unfortunately mute some of the parties and festivities that typically surround this holiday, but total spending on food will remain near record levels, which is great news for Florida retailers," said Shalley. "Florida historically follows or exceeds the national estimates, and with our economy strong and consumer confidence high, this should still be a fruitful holiday for retailers."
The National Retail Federation released a report showing 106 million Americans will watch fireworks or a community celebration while another 30 million with attend a parade. The report found that 31 million Americans will hit the road, down 2 million from last year. The National Retail Federation pointed to higher gas prices and July 4 falling on a Wednesday as to why less Americans are traveling.
In a poll taken by the National Retail Federation, most Americans–62 percent of them–say they own a flag while slightly more than half of those surveyed–51 percent–have patriotic apparel. The National Retail Federation surveyed  7,199 consumers from June 5-13 and their poll has a margin of error of +/- 1.2 percent.
Kevin Derby can be reached at Kevin.Derby@floridadaily.com.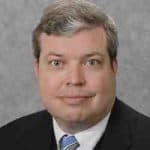 Latest posts by Kevin Derby
(see all)