With two weeks left until Florida chooses a new governor, a poll released on Tuesday shows Tallahassee Mayor Andrew Gillum, the Democratic candidate, holds the lead over former U.S. Rep. Ron DeSantis, R-Fla.
The Florida Atlantic University Business and Economics Polling Initiative (FAU BEPI) unveiled a poll of likely voters on Tuesday afternoon which showed Gillum with 41.4 percent followed by DeSantis with 36.7 percent. But unlike most other recent polls, the FAU poll shows a large segment of voters–17.5 percent–still undecided.
Gillum holds a solid lead with voters under 35, taking 46.3 percent of them while DeSantis reels in around a quarter of them with 24.7 percent of them backing him.
Kevin Wagner, a professor of political science at FAU and a research fellow of the Initiative, said these young voters could help Gillum be the first Democrat to win a Florida gubernatorial race since then Gov. Lawton Chiles, D-Fla., beat Republican challenger Jeb Bush back in 1994.
"This election will be a test of the youth vote," said Wagner on Tuesday. "If young voters turn out in high numbers, it could carry the Democratic ticket."
Asked what the most important issue of the election is, 30.8 percent say healthecare while 23.9 percent say immigration while 13 percent say the economy and 10.3 percent think it is gun control policy.
The poll of 704 likely Florida voters was taken from Oct. 18 through Oct. 21 and had a margin of error of +/- 3.6 percent.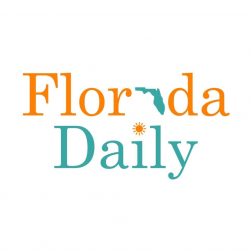 Latest posts by Florida Daily
(see all)