Despite coming in fifth place and pulling only 2.5 percent in last week's primary, former gubernatorial hopeful Chris King, a businessman from Central Florida, was selected by Tallahassee Mayor Andrew Gillum to be his running mate on the Democratic ticket.
Gillum made the announcement on Thursday morning, right after Republican rival U.S. Rep. Ron DeSantis, R-Fla., picked state House Speaker Pro Tempore Jeanette Nuñez, R-Miami, as his running mate.
"I am thrilled to welcome Chris King to the Democratic ticket this fall as our lieutenant governor. Chris has brought new and dynamic leadership to this state, and his innovative policy ideas and business acumen will help us move Florida forward," Gillum said. "We're going to build an economy that works for everyone, by training workers for good-paying jobs, expanding access to health care and ensuring every Floridian has a fair chance to succeed. Chris is going to be instrumental in our work to rebuild Florida."
"Kristen and I are honored to join with Andrew and R. Jai and bring our families together on this critical campaign,"King said. "The Gillums also have two sons and one daughter, but that's not the only thing we have in common –– our families are deeply committed to our communities, our faith and the future of our state. Mayor Gillum and I also share a passion for education and job training that gives people the opportunity to succeed in today's economy. Together, we will stand up to the divisive politics of Ron DeSantis and Donald Trump, and we will offer Floridians a new vision that lifts people up, brings us all together and unites this state."
Based out of Central Florida, before he jumped in the gubernatorial contest, King was the CEO of Elevation Financial Group, which, according to his team "creates quality, affordable housing for seniors and families in Florida and across the Southeast." King has also been supporting efforts helping low-income students afford higher education.
State Rep. Blaise Ingoglia, R-Spring Hill, the chairman of the Republican Party of Florida (RPOF), tore into the new ticket as too liberal.
"Democrats dubbed 2018 'the year of the woman in politics'; however, Gillum's campaign missed that important memo. Maybe it was partially redacted in see-through blue ink," said Ingoglia. "Andrew Gillum's choice of Chris King is being heralded by national media outlets as 'the most liberal in state history' and we agree. It is also hypocrisy at its finest. For the better part of the last year, Gillum has touted being the only "non-millionaire" in the race who is for everyday working people, but now, in addition to being funded by billionaire out-of-towners George Soros and Tom Steyer, he chose another millionaire hypocrite who denounces the free market while benefiting from it. This socialist/progressive 'dream team of bad ideas' has a total of zero legislative experience and it shows. All you have to do is watch their debates as proof.
"This Florida Democrat gubernatorial ticket seems light years away from the party of John F. Kennedy or even Bill Clinton — a socialist, scandal ridden mayor and a progressive, hypocritical millionaire. In stark contrast, the Republican gubernatorial ticket boasts of an accomplished Iraq War veteran and congressman, alongside a Cuban-American woman and former Speaker Pro Tempore ready to lead on Day 1. It's time for sensible Floridians to #WalkAway from the most liberal ticket in Florida political history, and keep our state on its current path of prosperity," he added.
Kevin Derby can be reached at Kevin.Derby@floridadaily.com.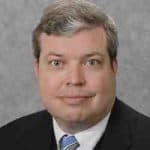 Latest posts by KEVIN DERBY
(see all)