Over the weekend, Tallahassee Mayor Andrew Gillum conceded to former U.S. Rep. Ron DeSantis, R-Fla., the Republican gubernatorial candidate and the next governor of the state of Florida.
Gillum bowed out on Saturday night and offered congratulations to DeSantis.
"We said that we would fight until the last vote is counted. Obviously we are now closing out the hand recount phase in two of the races. We wanted to make sure that every single vote including those that were undervotes, overvotes, as long as it was a legally cast vote we wanted those votes to be counted. Now that we are rounding that process out, R. Jai and I wanted to take a moment to congratulate Mr. DeSantis on becoming the governor of the great state of Florida," Gillum said in a statement released on Saturday
"I'll tell you this has been the journey of our lives. We've been so honored by the support that we received from people really all the way across the country. R. Jai and I know that we could not have done this by ourselves. We wouldn't be here today were it were not for all who poured into us, who supported us, who encouraged us all along the way," Gillum added. "We also want you to know that even though this election maybe beyond us that there was this. Although nobody wanted to be governor more than me that this was not just about an election cycle. This was about creating the type of change in this state that really allows for the voices of everyday people to show up again in our government, in our state, and in our communities."
Only 39, Gillum did not sound as if he was planning to head to the political sidelines.
"We know that this fight continues. In spite of the outcome of this election, R. Jai and myself are committing ourselves alongside each and every one of you. More than 4 million of you decided you wanted a different direction for this state of Florida. We want you to know that we see you, that we hear you, and that your voices will continue to power us as we still stand on the front lines right alongside you to make this a state that works for all of us," Gillum said.
"On the issues that we cared about, on the issues that we championed, the issues that we feel even still today so passionately about still matter to us,," Gillum added. "We're going to do everything we can to make sure that over the coming weeks, over the coming months that we do what we can to perfect our electoral system. We need to update Florida's election system and bring it to the 21st century. Then once we get beyond that, we got to do everything that we can to make ensure that the issues that we all care about are the ones that win the day ultimately.
"You win that, yes in many cases through elections but you also win that through dedicated and committed and hard work that is required to transform communities, to transform neighborhoods, to transform the state of Florida. Again, this has been the honor of our life."
Jai Gillum then weighed in on her husband's behalf.
"I just wanted to thank you all. We are honored, we are honored by your support. We are honored by your prayers. We are honored by everybody who sowed a seed into this campaign. All of our volunteers were phenomenal. So we just wanted to thank you from the bottom of our hearts. I've been on Team Gillum for a long time and I am so proud to have so many people join our team. Just know that we are still committed to making our community a better place, to making the state of Florida a better place. This is not the last of Andrew Gillum. But thank you all so much for all of our support," she said.
"That's right and all I have to say is stay tuned there will be more to come. This fight for Florida continues and I just wanted to thank you all for being along with us for at least this part of the journey, but the journey continues," Gillum said.
Kevin Derby can be reached at Kevin.Derby@floridadaily.com.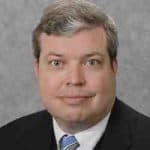 Latest posts by Kevin Derby
(see all)