 Former Tallahassee Mayor Andrew Gillum showed this week that he wants to remain a force in Florida politics despite being edged by Republican Ron DeSantis in last year's gubernatorial campaign.
Gillum held an event at Florida Memorial University (FMU) on Wednesday night, teasing a big announcement. While there had been speculation that he could enter the crowded 2020 Democratic presidential primary field, Gillum slammed that door and announced that he was leading a new group called "Bring it Home Florida" which will focus on voter registration just in time for the 2020 presidential election.
"We are going to commit ourselves to registering and engaging one million voters between now and the presidential election in 2020," Gillum said on Wednesday night and he made no bones on his chief focus. "We can deny Donald Trump a second term right here in Florida."
Gillum is clearly going to work with the Florida Democratic Party (FDP) on getting more voters registered as they look to beat Trump in the Sunshine State. On Wednesday, the Florida Democrats announced plans to spend $2 million to register 200,000 new voters.
"This investment is monumental for the party and is about creating the electorate we want, not the one we have been told we have," said FDP Chairwoman Terrie Rizzo. "The Florida Democratic Party has not dedicated enough resources to voter registration in recent years, and we are making it a top priority ahead of 2020. Registering 200,000 Democrats and building Democratic infrastructure in advance of the 2020 Presidential primary is important to ensuring that we set our nominee up for success on day one of the general election."
"In order to register 200,000 voters in the next year, FDP will be investing in technology and advanced data models, expanding its field staff by hiring dozens of full-time organizers across the state, and making large investments in our county Democratic party infrastructure," said FDP Executive Director Juan Peñalosa.
After Gillum's announcement on Wednesday night, Rizzo cheered the former gubernatorial candidate.
"Andrew Gillum is one of Florida's most exciting and inspiring leaders — and I am ecstatic that he is on the frontlines in the fight to turn Florida blue," said Rizzo. "Andrew's investment and attention in voter registration is exactly what we need right now to win, and the Florida Democratic Party looks forward to working closely with him. With Democrats united and Andrew in this fight, we know we will flip Florida blue and put a Democrat in the White House."
Gillum was also named to the board of liberal group American Bridge on Thursday, joining former Govs. Jennifer Granholm, D-Mich., and Ed Rendell, D-Penn.
"Our research, tracking, and rapid response capabilities are unparalleled in all of American politics. We're now set to leverage our expertise to launch the largest persuasion media effort we've ever undertaken with the goal of making Trump a one-term president," said Bradley Beychok, the president of American Bridge. "Donald Trump turned his back on the voters who gave him a lifeline in 2016. We plan to cut it."
The Republican Party of Florida (RPOF) came out swinging at Gillum on Thursday.
"Failed gubernatorial candidate and corrupt Tallahassee Mayor Andrew Gillum is trying to stop President Trump from winning Florida in 2020," the RPOF insisted. "He just launched an initiative to try to register enough new anti-Trump voters to tip the race — and he already has $3.9 million at his disposal."
The RPOF maintained that Gillum's effort was about "sabotaging President Trump in Florida" and bashed the Democrat for embracing a "radical socialist agenda" in his gubernatorial campaign.
Kevin Derby can be reached at Kevin.Derby@floridadaily.com.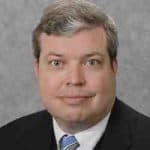 Latest posts by Kevin Derby
(see all)