With barely a week to go until the primary, Tallahassee Mayor Andrew Gillum is making his move in the Democratic gubernatorial contest.
After campaigning with U.S. Sen. Bernie Sanders, I-Vt., last week, Gillum has garnered some momentum according to a poll released on Monday.
St. Pete Polls conducted a survey for Florida Politics which shows Gillum on the rise.
Former U.S. Rep. Gwen Graham, D-Fla., leads the poll of likely primary voters with 27 percent followed by former Miami Beach Mayor Philip Levine with 25 percent. Gillum, who had been lagging the frontrunners, has moved up to third with 21 percent.
While Gillum is on the rise, billionaire Jeff Greene, who had been running close to Graham and Levine, is on the fall. Greene takes 15 percent in the poll while Central Florida businessman Chris King pulls 3 percent and 6 percent are undecided.
32 percent of voters have already cast their primary votes and Graham and Levine are neck and neck there, each taking 28 percent followed by Gillum with 20 percent, Green with 18 percent, King with 4 percent and other candidates getting the support of 2 percent.
Levine is in solid shape with Democratic primary voters with 54 percent seeing him as favorable, 23 percent view him in an unfavorable light while 24 percent are unsure of him.
Graham is also in good shape with 50 percent of primary viewing her as favorable, 26 percent see her as unfavorable and 24 percent are not sure.
Gillum has less baggage than the other top candidates with 50 percent viewing him as favorable, only 11 percent seeing him as unfavorable while 38 percent are not sure.
Greene is upside down in the poll with 43 percent seeing him as unfavorable while 34 percent view him favorably and 24 percent are unsure of him.
King is the most unknown candidate with 50 percent saying they are not sure of him while 29 percent see him as unfavorable while 21 percent view him favorably.
The poll of 2,202 likely Florida Democratic primary voters was taken from Aug. 18-Aug. 19 and had a margin of error of +/- 2.1 percent.
Kevin Derby can be reached at Kevin.Derby@floridadaily.com.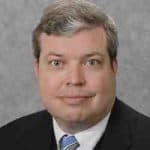 Latest posts by Kevin Derby
(see all)