Tallahassee Mayor Andrew Gillum, the Democratic candidate, holds a slight lead over former U.S. Rep. Ron DeSantis, R-Fla., in a new poll of the Florida gubernatorial race.
The Florida Southern College Center for Polling and Policy Research released a poll of likely voters on Monday which shows Gillum with 47 percent and DeSantis with 44 percent while 5 percent back other candidates and 4 percent are not sure.
"Andrew Gillum currently leads Ron DeSantis by approximately three percentage points in his bid to become the next governor of Florida. This difference is not outside the margin of error for this poll but comports with similar, recent, surveys showing the Democrat ahead," noted Zachary Baumann, an Assistant Professor of Political Science at Florida Southern College and the director of the Florida Southern College Center for Polling and Policy Research.
Both candidates have secured their party faithful with 94 percent of Democrats for Gillum and 88 percent of Republicans for DeSantis. Gillum leads among voters outside the major parties 46 percent to 33 percent.
There is a gender gap with Gillum up with women 52 percent to 42 percent and DeSantis up with men 51 percent to 37 percent.
DeSantis leads with whites 50 percent to 40 percent while Gillum claims 90 percent of black voters. Hispanics break for Gillum 63 percent to 25 percent.
Gillum is up big with voters between 18-44 while DeSantis has a commanding lead with voters between 45 to 64. They are running closer with seniors with DeSantis ahead 50 percent to 46 percent with them.
"These poll results are showing signs of separation between the candidates for governor; however, they should not be interpreted as providing one with a clear advantage," noted Baumann. "The difference in support does not lie outside the poll's margin of error and the race is likely to be close through Election Day."
The poll of 476 likely Florida voters was taken from Oct. 1 through Oct. 5 and had a margin of error of +/- 4.49 percent.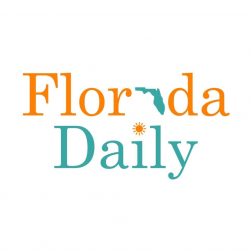 Latest posts by Florida Daily
(see all)