 The two major party candidates running for governor focused this week on introducing themselves to voters across the Sunshine State.
Tallahassee Mayor Andrew Gillum, who won the Democratic nomination in the primary at the end of last month, launched a new TV commercial showcasing his background.
"I can still hear my grandmother's voice," Gillum says in the new ad. "She'd say, go to school. Mind your teachers. Get your lesson. And one day, bring that education home. Bring it home for your little brother and your little sister, who don't know what an education is yet. Bring it home for that little boy down the street that you play with — God knows where he's going to end up. Bring it home for your mother and your father, who get up every day to go out there and work on somebody else's job. It was a reminder that if we were going to get anywhere in life, we would get there together. This could be our story, Florida. Written by and for anyone who has ever been told that they don't belong. Been counted out. Or been told that they can't make a difference. Together, we can bring home affordable healthcare. We can bring it home for better jobs and better wages. We can bring it home for education that our children deserve. My name is Andrew Gillum. Let's bring it home, Florida."
"We are giving voters a reason to vote for something, not just against — a stark contrast from our opponent. This ad highlights why Mayor Gillum believes we all do better when we all do better," said Geoff Burgan, a spokesman for the Gillum campaign, on Thursday.
Expect to see a great deal of the ad in the days to come. The ad launches on Friday and the Gillum campaign has thrown at least $1 million behind an ad buy across the state, including on network TV, cable station and digital services.
In the meantime, former U.S. Rep. Ron DeSantis, R-Fla., who is based in Northeast Florida, looked to expand his profile in South Florida. DeSantis unveiled his environmental plan this week and reeled in the support of environmentalist and former Florida Fish and Wildlife Conservation Commissioner Ron Bergeron who had garnered some buzz as a possible gubernatorial candidate himself.
"The Everglades is one of the great natural wonders of the world that affects the drinking water and economy of millions of people," said Bergeron on Wednesday. "Ron DeSantis has shown a lot of interest in making sure we do everything we can the right way to get it back to full health. I am very honored to be part of the team to work together to save the Everglades."
"Ron DeSantis will focus on our state's water quality and quantity, which includes our beautiful springs, diverse wetland systems, and winding tributaries. Decisions regarding Florida's environment will be made based on sound scientific evidence and not political rhetoric or special interest desires. Ron DeSantis will lead with an approach that keeps our state beautiful for generations to come," the Republican's campaign insisted.
DeSantis' plan calls for restoring the Everglades and sending more water south and cracking down on toxic algae and protecting beaches and state lands.
Kevin Derby can be reached at Kevin.Derby@floridadaily.com.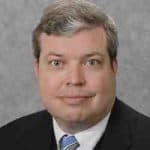 Latest posts by Kevin Derby
(see all)