 Former Tallahassee Mayor Andrew Gillum, the Democratic nominee who came close to defeating new Gov. Ron DeSantis in November, has a new perch as a political commentator for CNN.
"Thrilled to be joining CNN as a political commentator," Gillum posted on social media on Tuesday. His first scheduled appearance on CNN was on Tuesday night.
But with Gillum's name generating buzz as a candidate for office down the road–even leading to speculation that he could take a shot at the Democratic presidential nomination in 2020–he is still being shadowed by scandals, one of the problems he encountered when he ran for governor.
The Florida Commission on Ethics recently released its findings which indicated probable cause that Gillum may have broken state laws during trips with lobbyists in 2016.
The Republican National Committee (RNC) took aim at Gillum on Tuesday.
"After failing to snag a taxpayer funded gig, looks like Andrew Gillum found his next paycheck as a CNN commentator. Convenient timing, as just last Friday the Florida Commission on Ethics found probable cause that Gillum violated ethics laws when he accepted illegal gifts and luxurious trips from lobbyists," noted Taryn Fenske, the RNC's Florida communications director.
"We all knew Andrew Gillum wasn't telling the whole truth when trying to explain away his ethical issues, and the commission proved Gillum is just another corrupt career politician. Clearly Gillum is doing everything he can to keep up his 2020 aspirations, but if CNN was looking to hire a friendly wholesome, scandal-free mayor, that façade is quickly dying," Fenske added.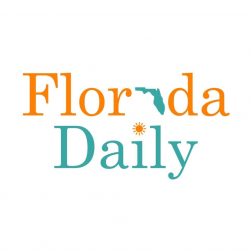 Latest posts by Florida Daily
(see all)