President Donald Trump is not the only politician who will be in Florida on Wednesday as the gubernatorial campaign enters its final days. Tallahassee Mayor Andrew Gillum, the Democratic gubernatorial candidate, announced on Tuesday that U.S. Sen. Bernie Sanders, I-Vt., will hit Central Florida for his campaign.
Sanders, who backed Gillum in the primary, will appear in Orlando at the University of Central Florida with businessman Chris King, the Democratic lieutenant governor candidate, and state Rep. Sean Shaw, D-Tampa, who is running for state attorney general.
After the event in Orlando, Sanders, King and Shaw will head I-4 for an event on Wednesday afternoon at the University of South Florida (USF).
Later that night, Trump is scheduled to hold a "Make America Great Again" rally in Fort Myers where he is expected to campaign with former U.S. Rep. Ron DeSantis, R-Fla., who is behind Gillum in most recent polls.  Trump is scheduled to hold another rally in Pensacola on Saturday.
These two stops are part of more than 10 that Trump has scheduled in the final days of the 2018 elections as he takes the stump for Republicans across the nation.
"We are pleased to announce the final stretch of our national midterm campaign tour with MAGA rallies scheduled in key congressional districts and states including Florida, Missouri, West Virginia, Indiana, Montana, Georgia, Tennessee, and Ohio," said Michael Glassner, the COO for Trump's campaigns. "It will be a sprint to the finish of the midterms for President Trump who is campaigning hard for GOP House and Senate campaigns across the map. We can't go back to the days of high taxes and low expectations. Voters must choose the right future on Election Day and support President Trump's successful America First agenda with the continued support of GOP majorities in the House and Senate."
Kevin Derby can be reached at Kevin.Derby@floridadaily.com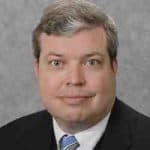 Latest posts by Kevin Derby
(see all)